Dolphins Are Always Out In Charleston Harbor
During our Dolphin Tours guests see plenty of pelicans, egrets and dolphins sometimes playing very close to the boat. Dolphins are so much fun and very social creatures that happen to be very friendly towards humans so we always see dolphins out and about while touring the harbor.
3 Hour Dolphin Tour To Shem Creek
On our three-hour dolphin tour there is lots of time to run the harbor and head up into Shem Creek, a very popular place for boaters to get a drink and a bite to eat. When the current is strong and not the best conditions for swimming, Shem Creek is an ideal detour where we dock the boat in front of the many outside bars where our guests can go ashore. There, tourists have the opportunity to have a drink or a "shot" before coming back to the boat to continue the tour. This popular tour allows us to hit multiple spots in Charleston while out on the water. Book early to reserve your spot.
Relaxing and Calm or an Upbeat Start to a Night on the Town
A sunset cruise is best enjoyed on a charted vessel with a captain that will take you to the most idyllic locations while you relax and take in the sights, smells, and sounds. The views are truly stunning. If you are paying attention to the water in addition to the sky then you may just catch the appearance of a dolphin. This is the perfect way to end a day in Charleston as the sky over the city explodes with color and then darkness descends to reveal the quaint beauty of Downtown Charleston.
You are welcome to bring along your favorite beverages as well as your favorite tunes which can play over our bluetooth equipped sound system. If you prefer a quiet evening we can always take you to a more remote location or if you are wanting to start the evening off with some fun on the water and get a little more wild on the water under the painted sky we can accommodate that as well. Here at Carolina Marine Group it is always:
Taking a dolphin tour in Charleston will be a highlight of your trip not just because everybody loves dolphins but nothing quite beats a day out on the water surrounded by the wind, waves, wildlife, and history. Dolphins are very social and lovable creatures and very friendly towards humans. Every time we take a tour of Charleston harbor we come across dolphins playing together.
They truly are fascinating creatures. Did you know that a dolphin can swim 3 to 7 miles per hour and some can swim even faster than that. Dolphins have been clocked as fast as 34.5 miles per hour. They are highly intelligent creatures and scientists have proven that dolphins actually name each other. That's right! They have whistles and can recognize their own as well as the whistles of other dolphins.
Some More Fun Facts About Dolphins
They also like to play with other animals and ride waves. Dolphins take care of the sick and wounded members of their pod and have even come to the rescue of humans out at sea. There are stories of dolphins leading people to rescue someone lost at sea as well as rescuing people from sharks. There are stories of dolphins saving surfers and fishermen as well as even rescuing other animals. These are just some of the reasons people want to swim with dolphins or go dolphin watching. It is really fun to be out on the water enjoying the weather and then suddenly get surrounded by a pod of dolphins. They often like to synchronize with one another and live in communities of five to several hundred.
We have already mentioned how they love to help each other and also how intelligent they are. Simply observing their hunting habits confirms these facts. They hunt together using echolocation to find and then surround a school of fish. Once they have a school surrounded they each take turns swimming through and enjoying a meal while the others keep them surrounded. Even though dolphins have teeth they do not chew their prey but rather swallow their food whole. Their teeth are only used for catching fish but not for chewing. They will also follow fishing boats a well as birds because they know an easy meal of stray fish awaits.
They have amazed scientists with their smarts over and over. In Western Australia, at a location called Shark Bay, researchers noticed a strange phenomena. There were lots of rocks and broken coral on the sea floor and so instead of hurting themselves on these sharp surfaces they ripped a piece of sponge from the sea floor and placed it over their beaks to protect themselves while they hunted.
Dolphins can stay underwater for up to 15 minutes. They breathe through a blowhole which gets covered by a flap when they dive so that their lungs do not fill up with water.
Dolphins have been known to launch out of the water which is sometimes to get a better view or to simply have fun. You may see dolphins swimming alongside ships or in the wake of a smaller boat. Scientists have said that they believe they do this to conserve energy but knowing how playful dolphins are my best guess is they do it for fun.
I hope this gives you a greater understanding and love for dolphins. Now when you visit and are looking for things to do in Charleston come join us for one of our dolphin tours. You will know even more how amazing these playful creatures are as you watch them up close.
What Our Guests Are Saying
Dave and Danielle are the consummate hosts, they're hospitality and friendliness make every tour something special...Hands down the best in Charleston!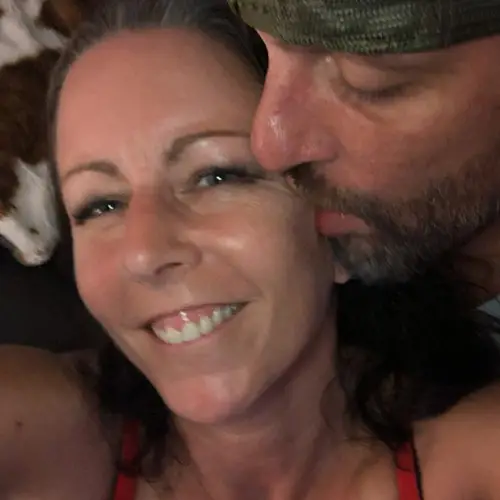 Book A Dolphin Tour Today!!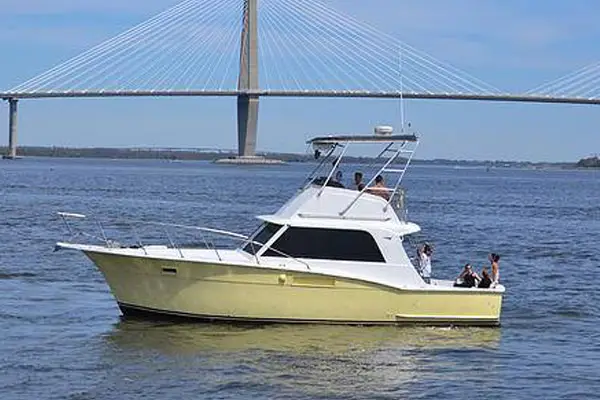 6 Passengers or less
2 Hour Minimum
 $250/HOUR plus 18% Gratuity

"Ship of Fools" Party Boat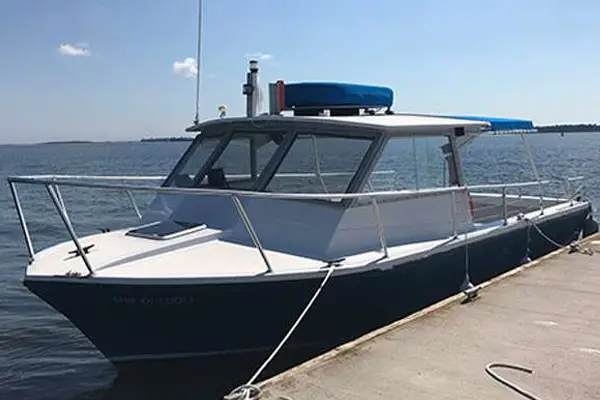 12 Passengers or less
2 Hour Minimum
$400/HOUR plus 18% Gratuity
13 to 18 Passengers
2 Hour Minimum
$500/HOUR plus 18% Gratuity
"Southern Comfort" Luxury Yacht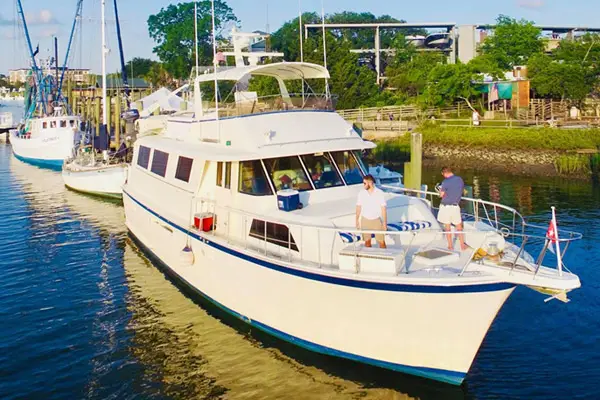 Regular Season
$425 per night for 2 guests
Additional guests
$75 per person per night
*Please note that prices are always subject to change and some tours are special set pricing. After you submit your request we will get back to you with exact pricing to complete booking of your tour.