Celebrating the Arts in the Heart of the South
The Spoleto Festival USA in Charleston, South Carolina was founded in 1977 by Pulitzer Prize-winning composer Gian Carlo Menotti in his quest to establish a duplicate of The Festival of Two Worlds held annually in Spoleto, Italy. In his planning of an American Spoleto Festival he searched for a city that offered the same charm of Spoleto, Italy with its abundance of theaters, churches, and other performance spaces.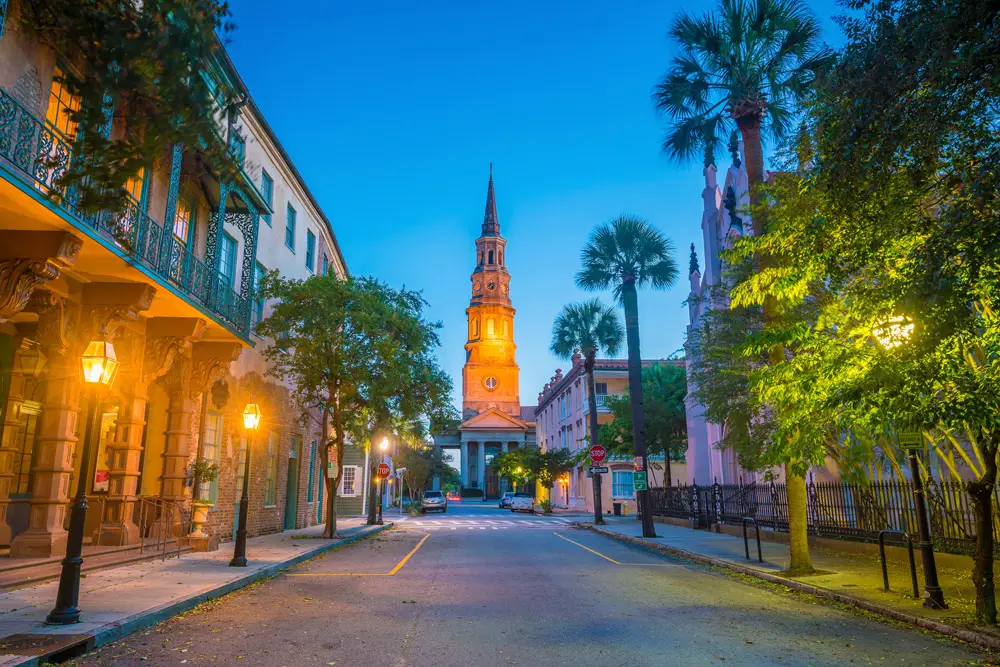 Charleston, SC was selected as the ideal spot for an annual festival to showcase established and rising future artists in opera, dance, theater, classical music, and jazz of both national and international renown. Menotti spoke of Charleston as a city with Old World charm in both architecture and gardens, a place where one could comfortably walk from one theater to the next and yet having a large enough community of visitors to warrant the 150 performances he planned.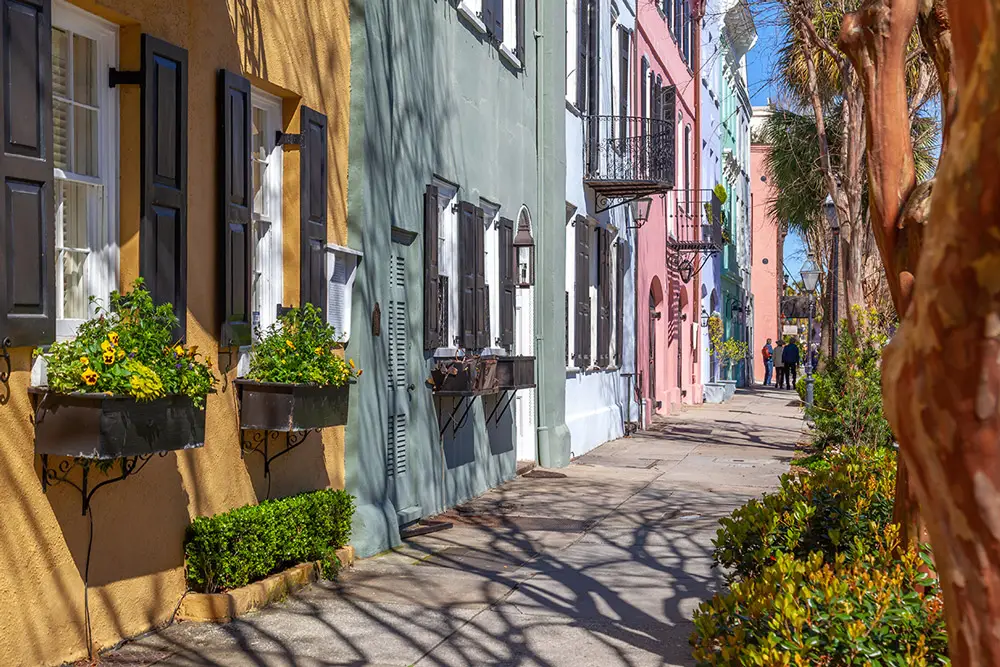 The Festival's goal is to offer programs of the highest artistic degree while closely keeping their commitment to young artists and all forms of innovation in the performing arts, while still providing unusual performance opportunities for established artists as well. This aspect of the Festival provides young artists the opportunity to work with and gain valuable experience from veteran directors, designers, performers and world-renowned artists.
Spoleto Festival USA Orchestra
Spoleto Festival USA Orchestra Photo by Leigh Webber Photography
provided by spoletousa.org
The members of the Spoleto Festival USA Orchestra are selected by nationwide auditions to form the Festival's resident ensemble. Over the years, the Festival Orchestra has proven to be an opportunity for young musicians to gain extensive performance experience. Alumni of the Spoleto orchestra can be found in almost every professional orchestra in the United States and also internationally.
What are the dates for Spoleto Festival USA?
The 17-Day 2023 Spoleto Festival USA will run from May 25 through June 11, 2023. It is a great time to visit the Charleston area as spring is the season of colorful azaleas, dogwoods, and flowering blooms between March and June. It is important to note that humidity levels are high in Charleston so you may find Charleston hot. Some call Charleston weather moderate in the spring, ranging between 65 to 80 degrees. Restaurants and indoor venues usually keep their locations pretty cool so you may want to carry a light long sleeved shirt with you to account for the difference in tempature and humidity entering and exiting indoor venues.
Taking a tour with Carolina Marine Group ... That's Us :) is a great way to enjoy the cool ocean breeze while learning about Charleston. Captain Dave is not only knowledgible regarding Charleston History but knows how to have fun. You can learn more about the tours we offer or fill out our custom tour booking form to make sure you have the perfect tour crafted just for you.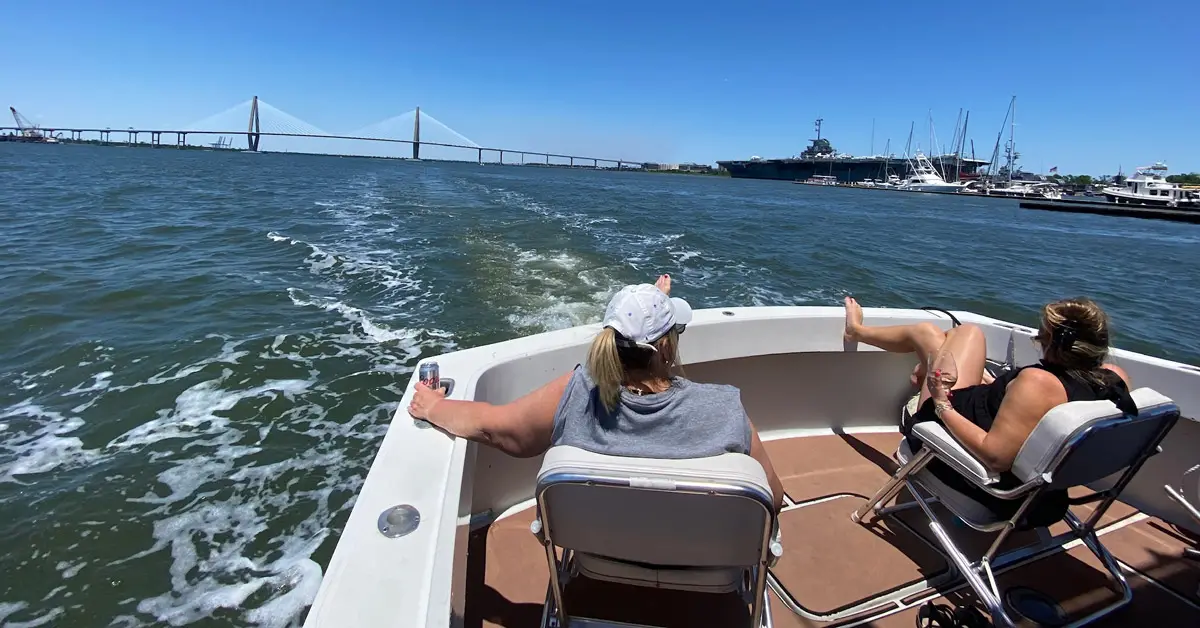 What are the venues for Spoleto Festival USA?
The venues for Spoleto are varied and new ones pop up as well as disappear each year so checking our detailed guide below is a great way to make sure you find the current events and locations. This year Spoleto will utilize the Queen Street Playhouse, the College of Charleston Cistern Yard, the College of Charleston Sottile Theatre, the Dock Street Theatre, the Charleston Gaillard Center, the Festival Hall and St. Matthew's Lutheran Church, all of which are easily accessible to locals and visitors alike. 
In 1979, after hosting two years of mini Spoleto festivals, Charleston's Mayor Joseph P. Riley, Jr. launched the Piccolo Spoleto Festival to highlight Charleston's local performing artists, creating the perfect complement to the national and international scope of its parent festival. The 'new' Piccolo Spoleto Festival is operated by the City of Charleston Office of Cultural Affairs.
What is the Opening Spoleto Event?
Ok, you probably can't go wrong with how you choose to start this festival off but we suggest you start the festival with the Sunset Serenade with Charleston Symphony Orchestra. Spoleto's annual curtain raiser is at the landmark US Custom House. In 2023, this free outdoor concert features the Charleston Symphony under the direction of Artistic Director Yuriy Bekker on Friday, May 26, 2023 at 8:00 pm.
What is the Closing Spoleto Event?
Spoleto concludes with a free concert in Hampton Park on the day before the main festival ends. The park hosts a giant outdoor party, free and open to all, as patrons celebrate the closing of the culture-filled festival. There will be food trucks and a picnic area will be provided. There also will be live music. Saturday, June 10, 2023 from 5:00 - 10 p.m.
What Events Will be at Spoleto 2023?
Spoleto 2023 has something for everyone.
There are so many events that happen every year including a host of offerings by artists that are a part of Piccolo Spoleto Festival. Here are some of the events happening this year that are a part of Spoleto Festival divided by interest.
Spoleto Events for Dance Lovers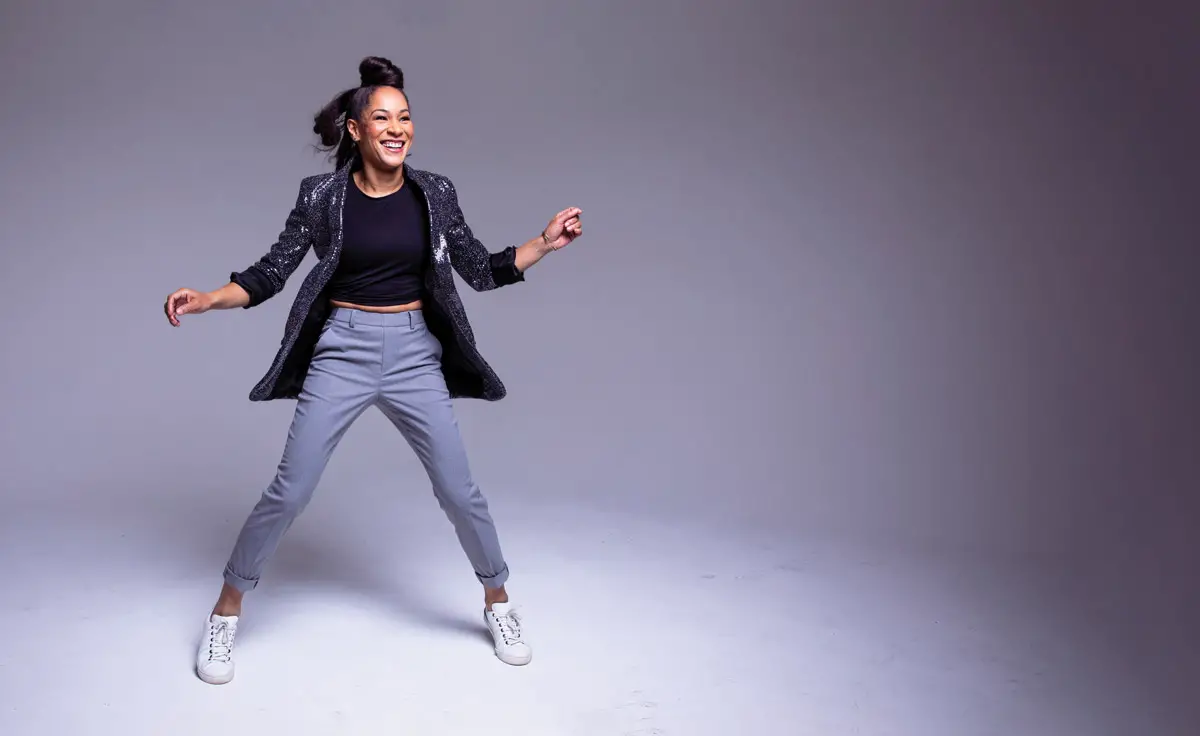 Dancer Ayodele Casel Photo by Matthew Murphy
provided by spoletousa.org
Tap dancer and choreographer Ayodele Casel returns to Spoleto and takes to the stage at the College of Charleston Sottile Theatre on May 27-29th with six tap dancers and a group of live musicians including jazz virtuoso and 2023 Grammy Award-winner Arturo O'Farrill. This consummate master of technique and artistry is a feast for the eyes, ears, and soul.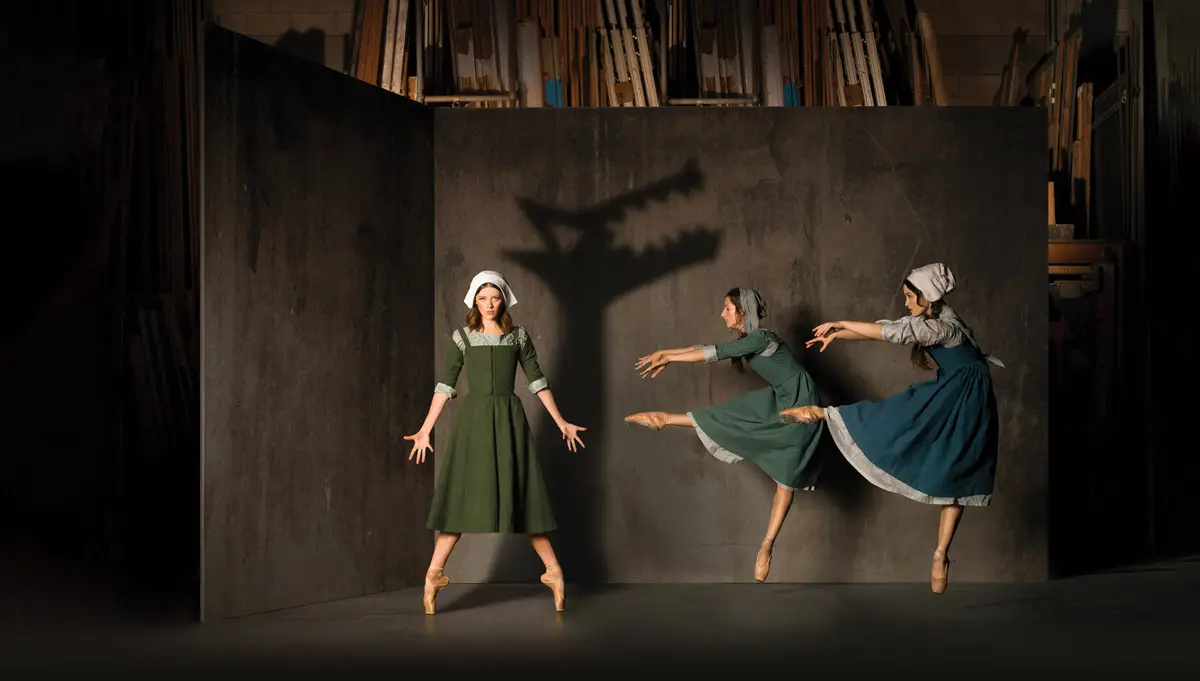 And, returning to Spoleto on June 2-4 at the Charleston Gaillard Center, the Scottish Ballet launches Arthur Miller's epoch play, The Crucible, choreographed by Helen Pickett and accompanied by members of the Spoleto Festival USA Orchestra.
Spoleto Events for Theater Lovers
For Theater-goers, there are several offerings including opening night at the Dock Street Theater on May 25, with the radical retelling of Homer's epic, An Iliad.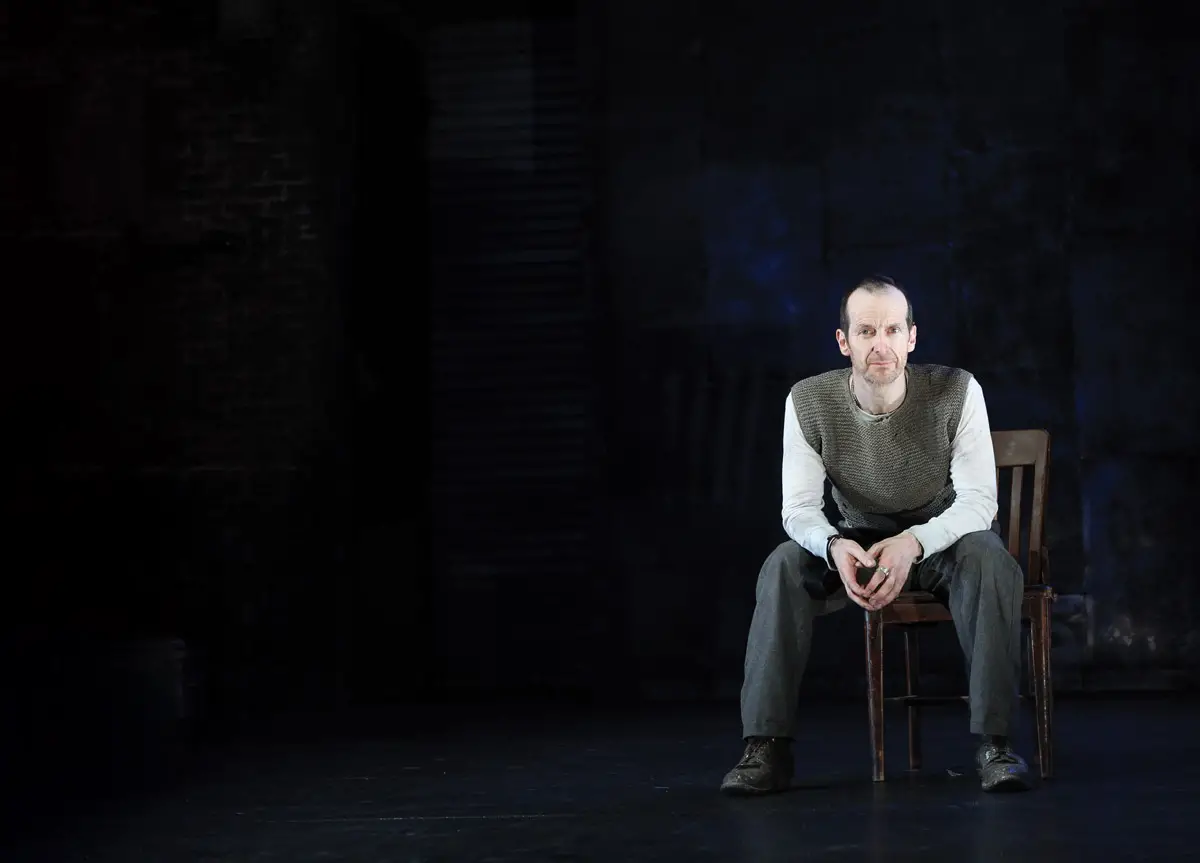 Denis O'Hare in An Iliad Photo by Joan Marcus
provided by spoletousa.org
On June 1-4 at the Festival Hall, The Book of Life "leads audiences on a remarkable journey of pain, grief, acceptance, and rebirth. In this deeply moving performance about finding hope in the aftermath of tragedy, the playwright and cultural entrepreneur's story reverberates through spoken word and the rhythms of Ingoma Nshya, Rwanda's first-ever female drumming ensemble founded by Katese."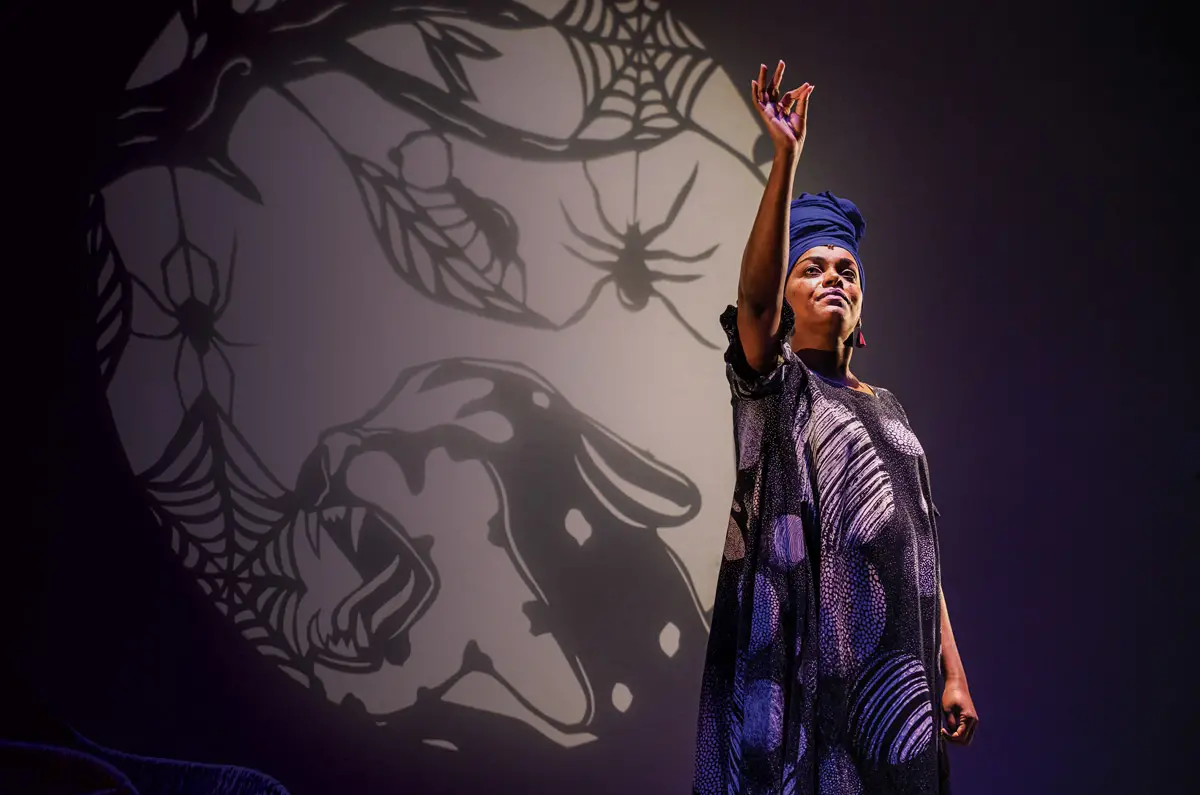 On June 7 at 5:00 pm, at the at Memminger Auditorium, the Australian physical theater company, Gravity & Other Myths, presents one of their newest works, Out of Chaos—a high-flying display of acrobatics that the troupe describes as its "boldest and most ambitious yet."
Spoleto Events for Music Lovers
For music lovers there is a wonderful mix of chamber music, jazz, and opera, as well as orchestra and choral offerings to satisfy any and all musical appetites.
On opening night, the 26th, there are multiple opportunities to enjoy your favorite melodic sounds. Bank of America Chamber Music will be presented at the historic Dock Street Theatre on opening night and every day of the festival. In honor of the late Director of Chamber Music Geoff Nuttall, esteemed artists such as Alisa Weilerstein, Inon Barnatan, and Alexi Kenney will perform in a program that both pays tribute to and draws inspiration from Geoff's legacy.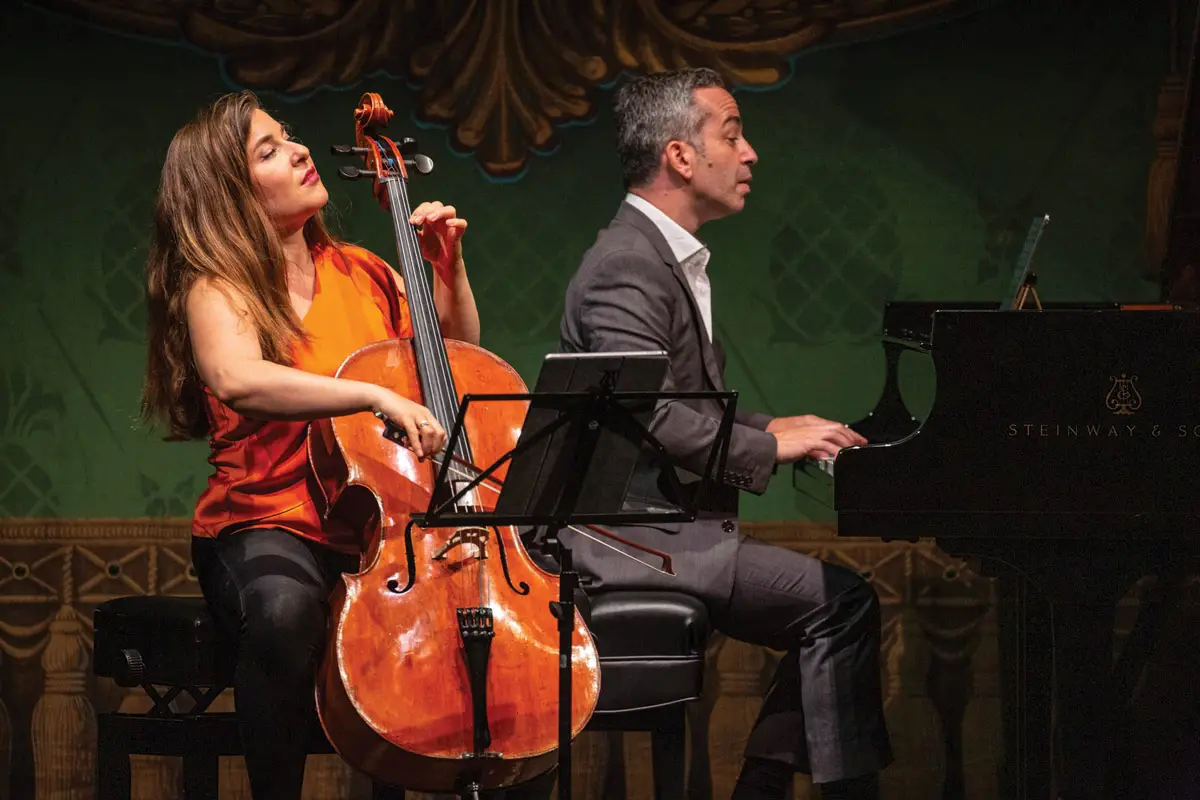 Alisa Weilerstein and Inon Barnatan photo by William Struhs
provided by spoletousa.org
You can celebrate opening night with Ebony Bones and the Bones Orchestra at the College of Charleston Cistern Yard at 9:00 pm.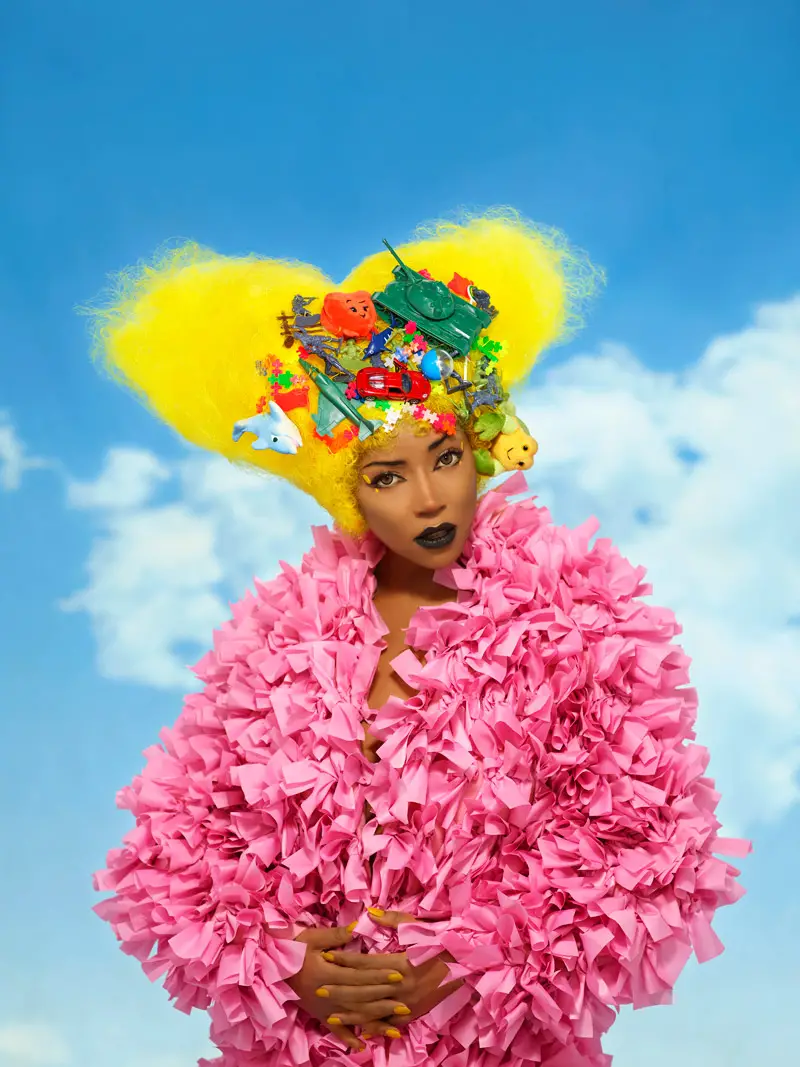 Ebony Bones is a British musician, composer, and actress known for her genre-defying music and bold fashion sense. She is set to make her debut at Spoleto Festival USA 2023, with a style that blends disco-punk, funk, classical, and pop, Bones has collaborated with a range of artists and ensembles, including the China Philharmonic Orchestra, the Symphony Orchestra of India, and the New London Children's Choir. Her debut at the festival promises to be a celebration of her unique style and artistry, combining music, fashion, and performance art in a truly unforgettable way.
At 5:30 pm, the acclaimed tenor Jamez McCorkle will both sing and accompany himself on piano in this multilayered production of Robert Schumann's Dichterliebe; and at 7:00 pm there will be a special tribute to the late Director of Chamber Music.
During the Festival, there will be a special musical score featuring Samuel Barber's Pulitzer prize-winning opera, Vanessa, presented at Charleston Gaillard Center; and the Quentin Baxter Quintet will present a rollicking homecoming jazz concert at the College of Charleston Cistern Yard. Music in Time will deliver unconventional programs featuring cutting-edge, provocative, and meditative selections at various venues during the Festival.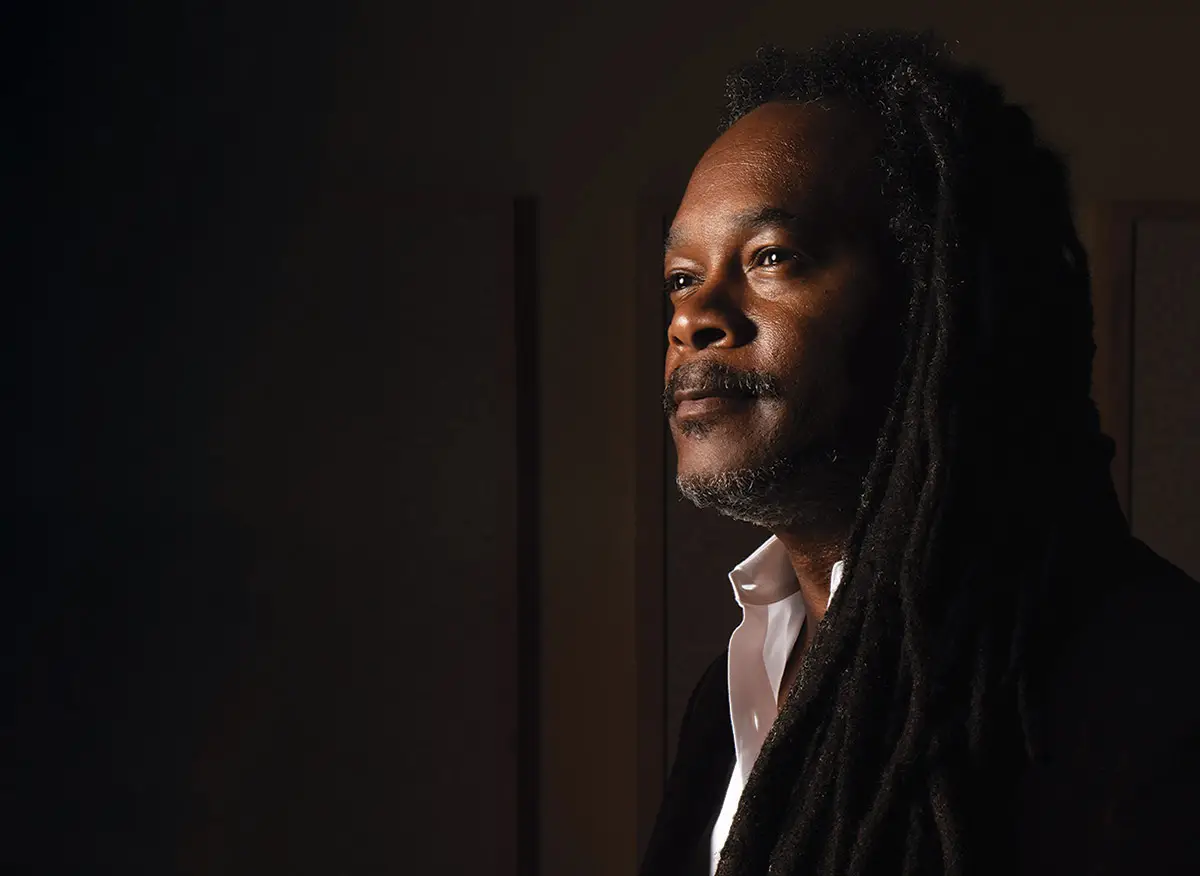 At the College of Charleston Sottile Theatre, twenty-four members of the Festival Orchestra will join the full Festival Chorus for a heavenly program of two iconic Baroque masterpieces by George Frideric Handel and Henry Purcell.
The platinum-selling internationally renowned bluegrass trio of Grammy Award winners, Nickel Creek, reunite for two unforgettable evenings under the live oaks at the College of Charleston Cistern Yard.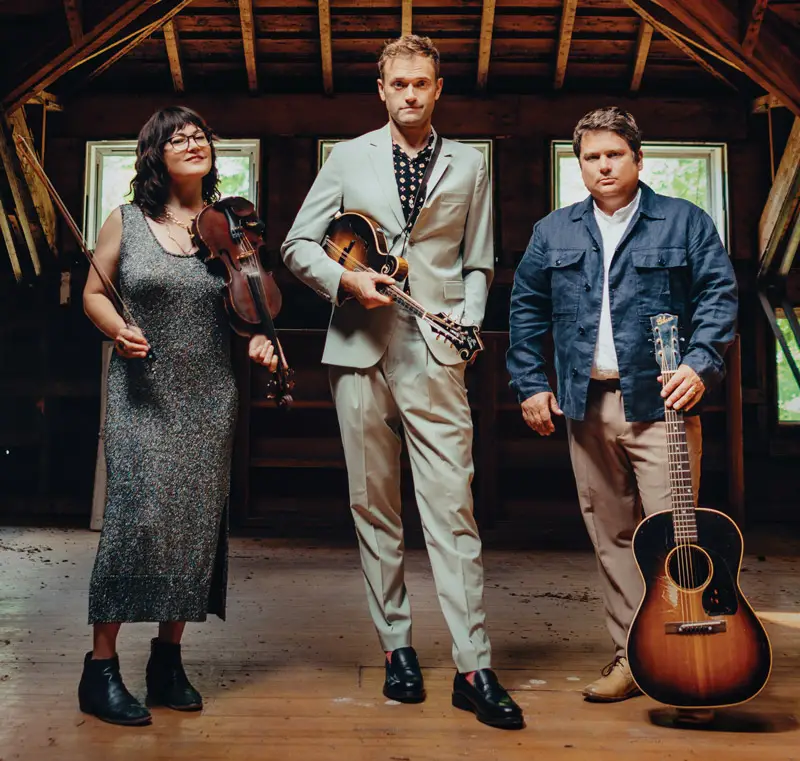 Kishi Bashi with Strings will be featured at the College of Charleston Cistern Yard. He is One of indie-music's most in-demand violinists, multi-instrumentalist Kaoru Ishibashi a.k.a. Kishi Bashi. His latest repertoire celebrates his cultural heritage, using Japanese refrains as compositional and textural devices while exploring themes of love and self-discovery.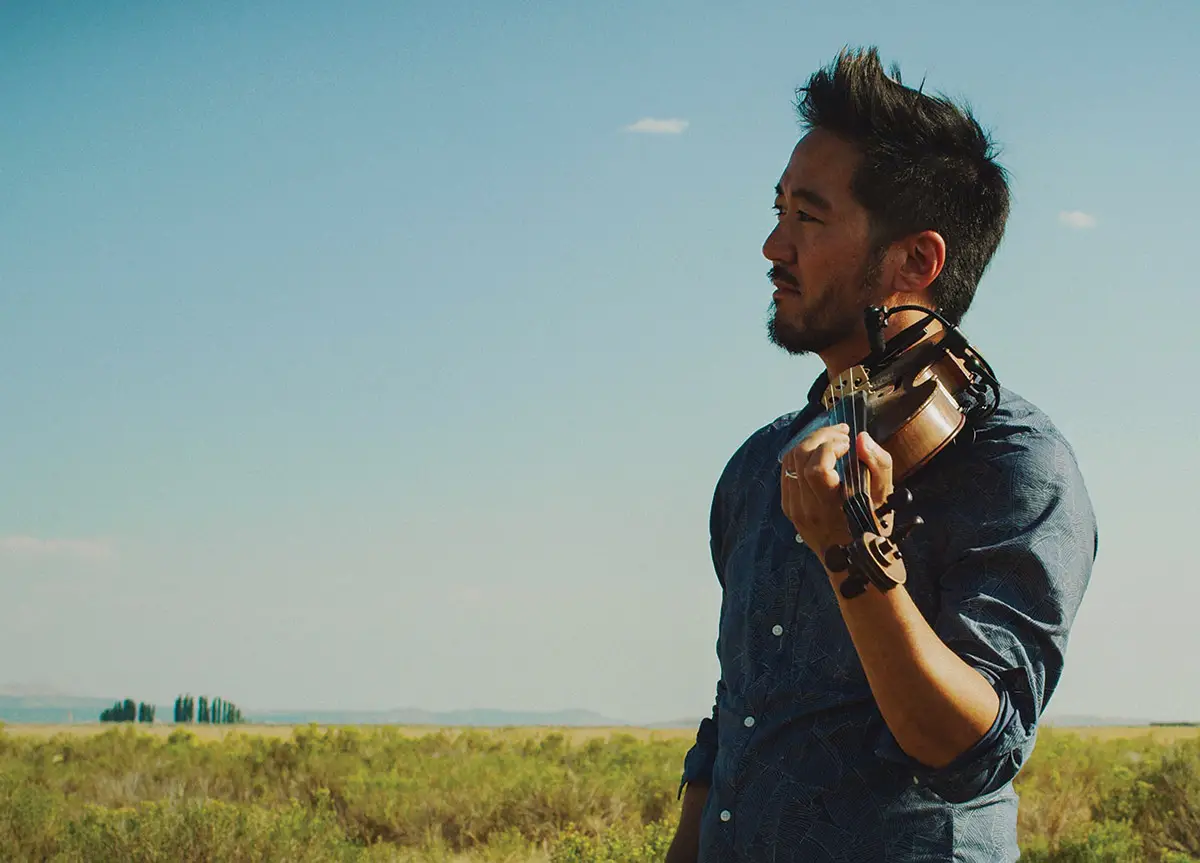 The Festival's Resident Conductor and Director of Orchestral Activities, John Kennedy conducts the Spoleto Festival USA Orchestra's The Rite of Spring in which he pairs Stravinsky with the thrilling US premiere of Philip Glass's Symphony No. 14, featuring Pedja Muzijevic on piano at Charleston Gaillard Center.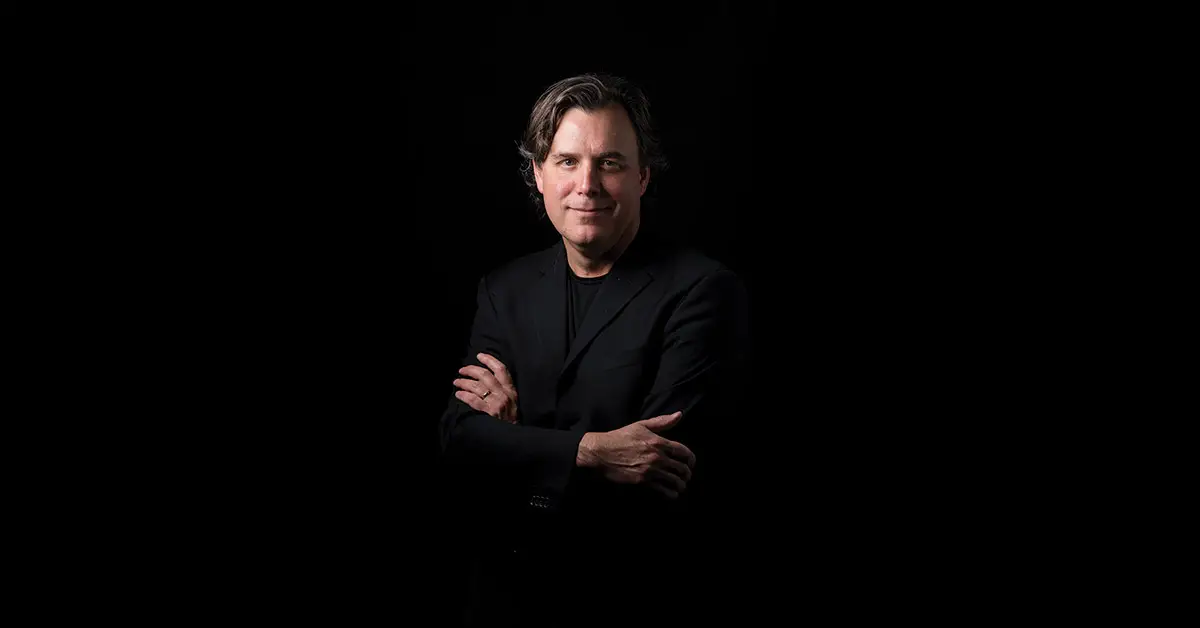 The College of Charleston Cistern Yard will be the venue for Alisa Amador's music—a synthesis of rock, jazz, funk, and alternative folk. It is deeply rooted in the Latin folk and jazz she grew up with in a family of musicians. "Amador's soulful singing, poetically incisive lyrics, and syncopated rhythms will fill you with longing and leave you wanting more."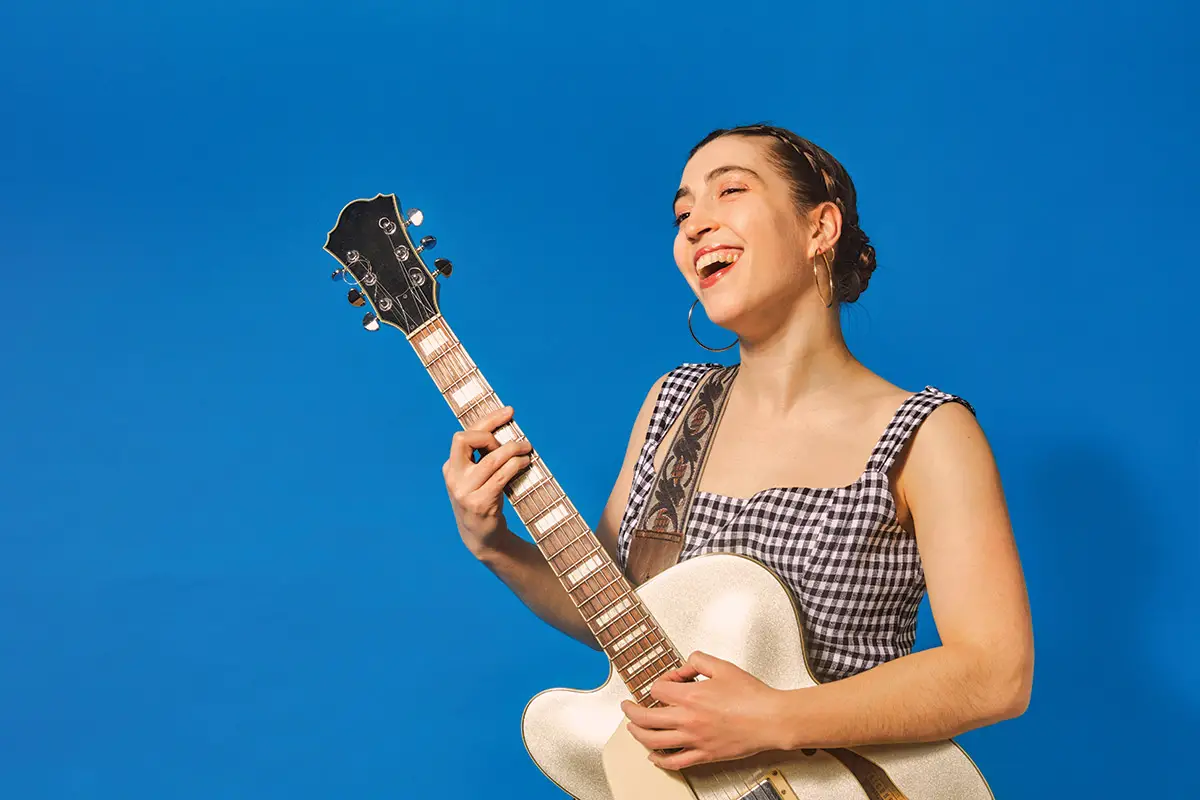 Courtney Bryan, a New Orleans native, will perform solo and with a quartet of saxophone, piano, electric bass, and drums as she bridges the gaps between jazz and traditional gospel, spirituals and hymns at the Queen Street Playhouse.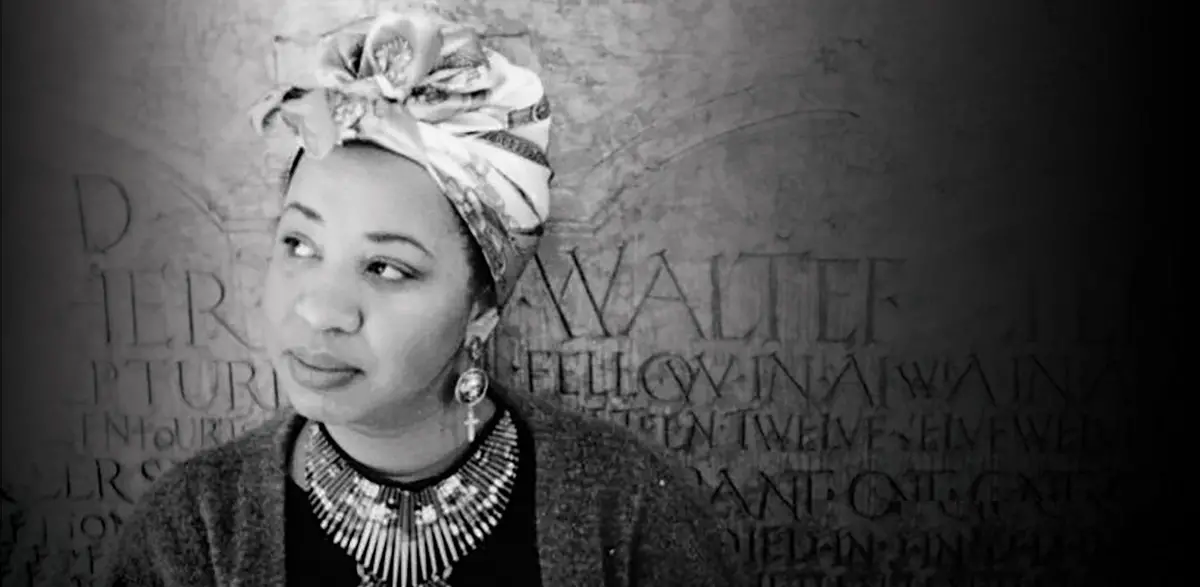 College of Charleston Cistern Yard welcomes the distinguished pianist and NEA Jazz Master Abdullah Ibrahim and his band Ekaya, "a true modern master, steeped in blues with a classic touch and poet's sense of phrasing."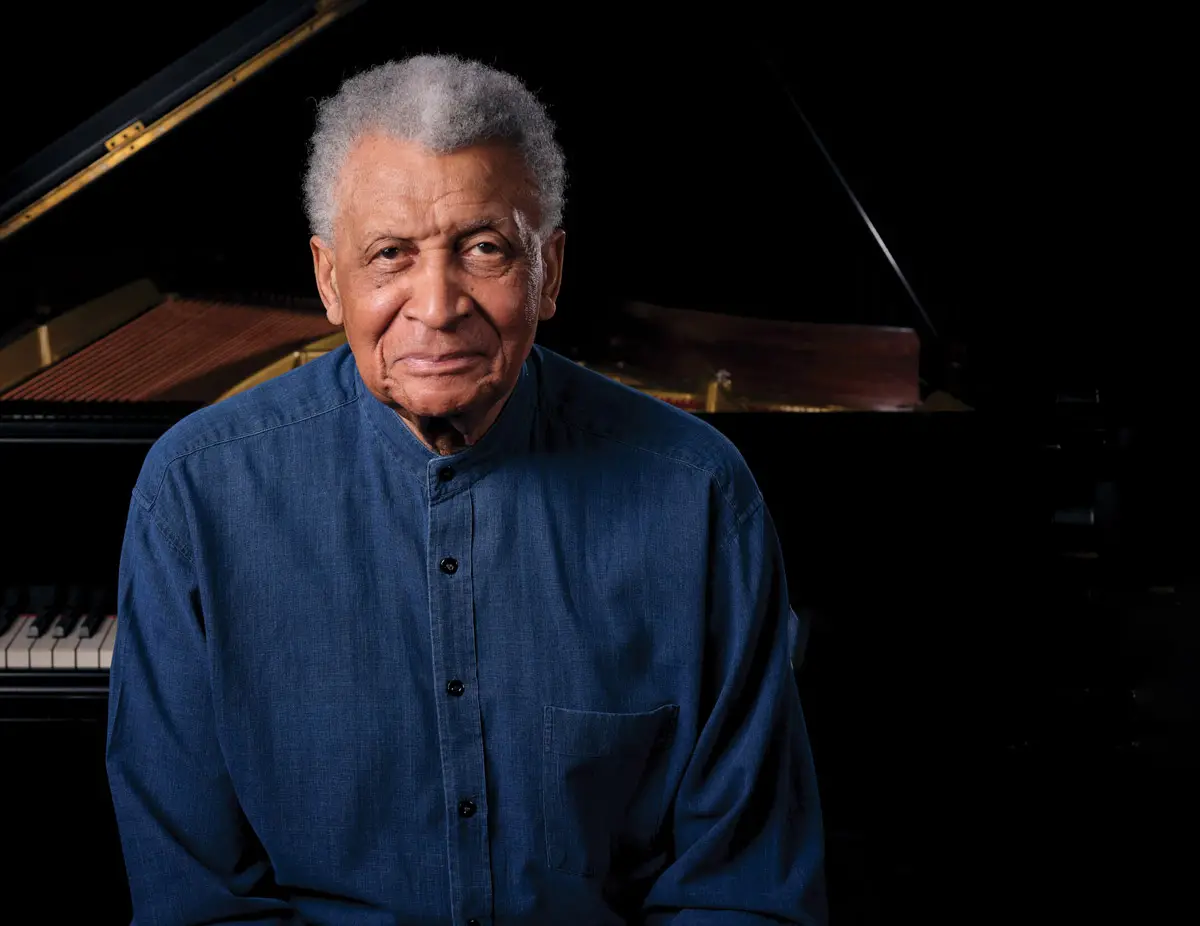 One of the most promising jazz artists of his generation, saxophonist/composer Immanuel Wilkins Immanuel Wilkins Quartet will perform at the Queen Street Playhouse.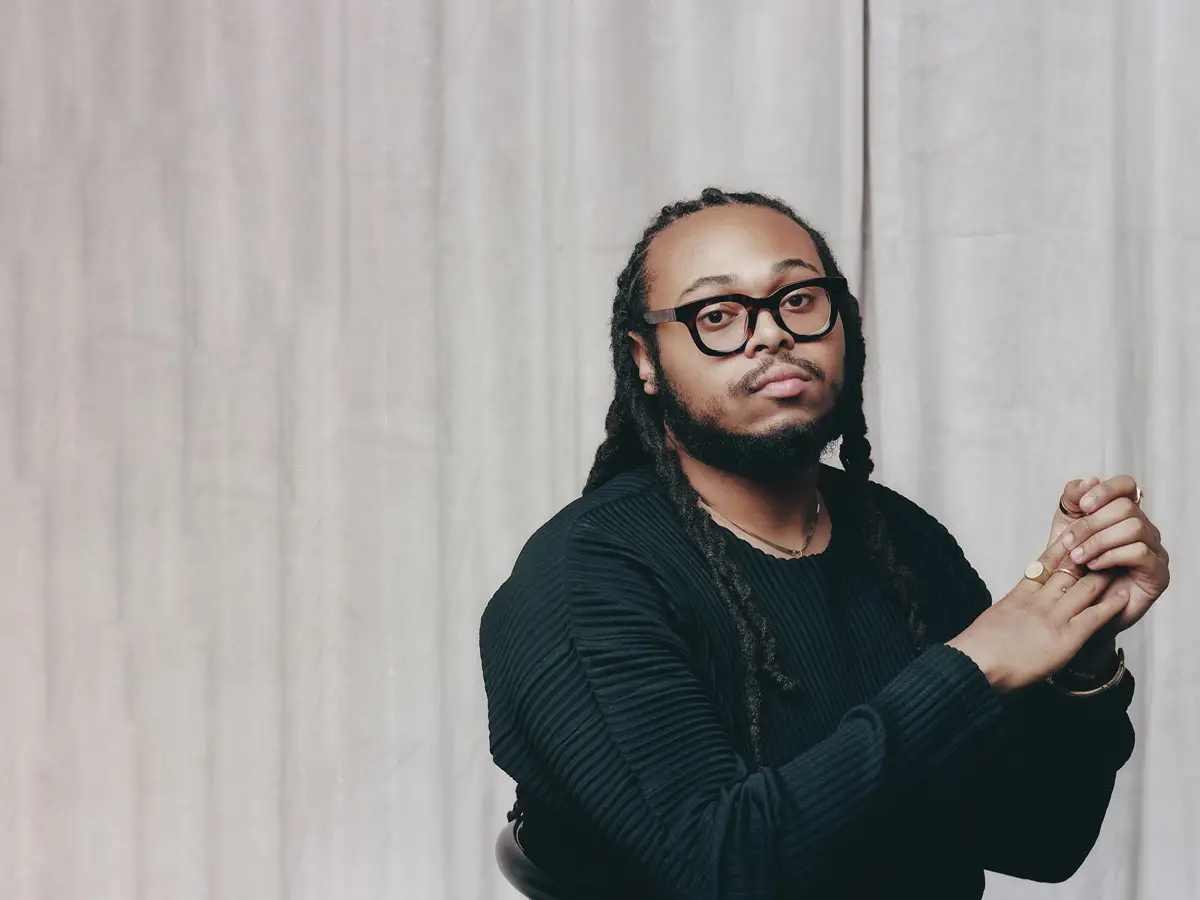 The College of Charleston Sottile Theatre will host one of the most forward-thinking American musicians, Henry Threadgill. For his exciting Spoleto debut, Threadgill's Zooid quintet (an unorthodox combination of reeds, acoustic guitar, cello, tuba, and drums) presents a performance that is radical, yet reverent, and altogether remarkable.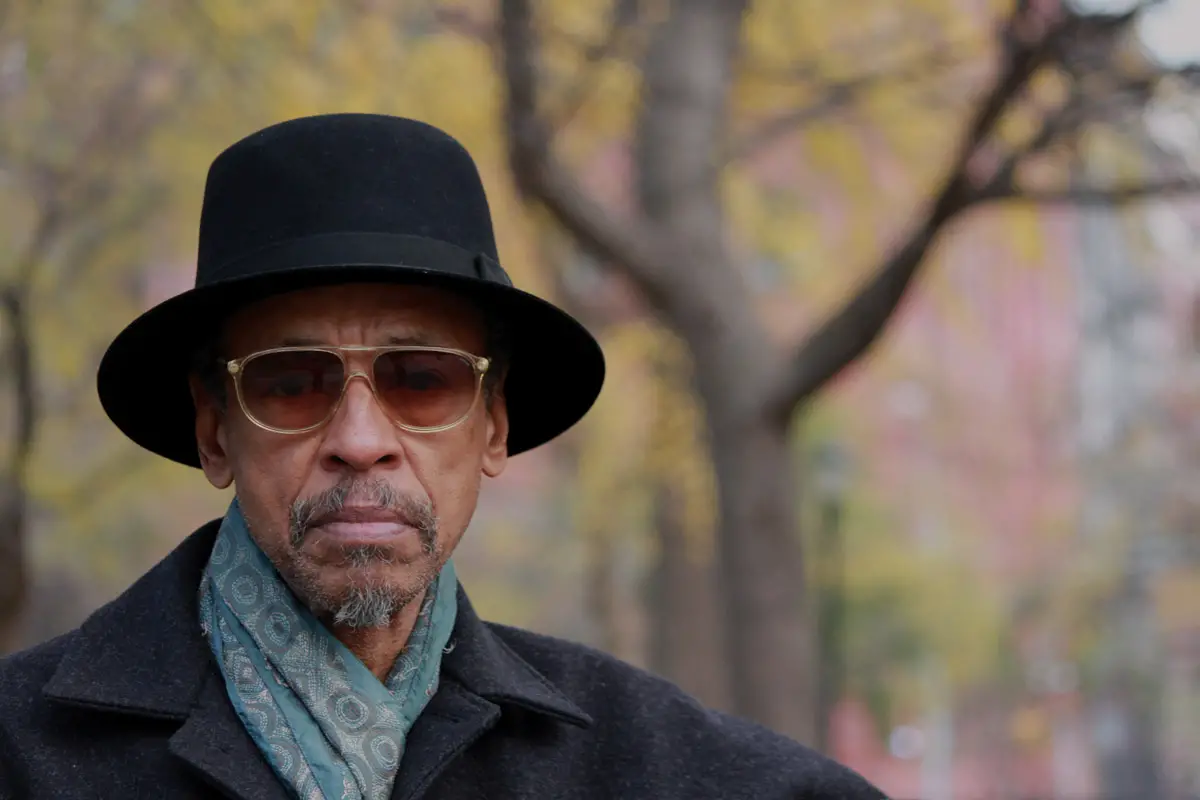 In addition to the jazz music, Spoleto Festival USA's Jazz Curator Larry Blumenfeld will speak with artists from the 2023 Wells Fargo Jazz Series, Courtney Bryan and Henry Threadgill. These discussions are free but tickets are required.
In the serene sanctuary of St. Matthew's Lutheran Church, Harpist Parker Ramsay, will be joined by eight voices of the Spoleto Festival USA Chorus to introduce a new work from composer Nico Muhly: 14 Meditations on the Stations of the Cross.
The Spoleto Festival's 40-strong USA Chorus will perform Thomas Tallis' Spem in alium, to begin an evening exploring choral density: each subsequent work—by contemporary composers David Lang, Caroline Shaw, and Jonathan Dove—incrementally strips vocal parts, leaving only a soloist for the final piece.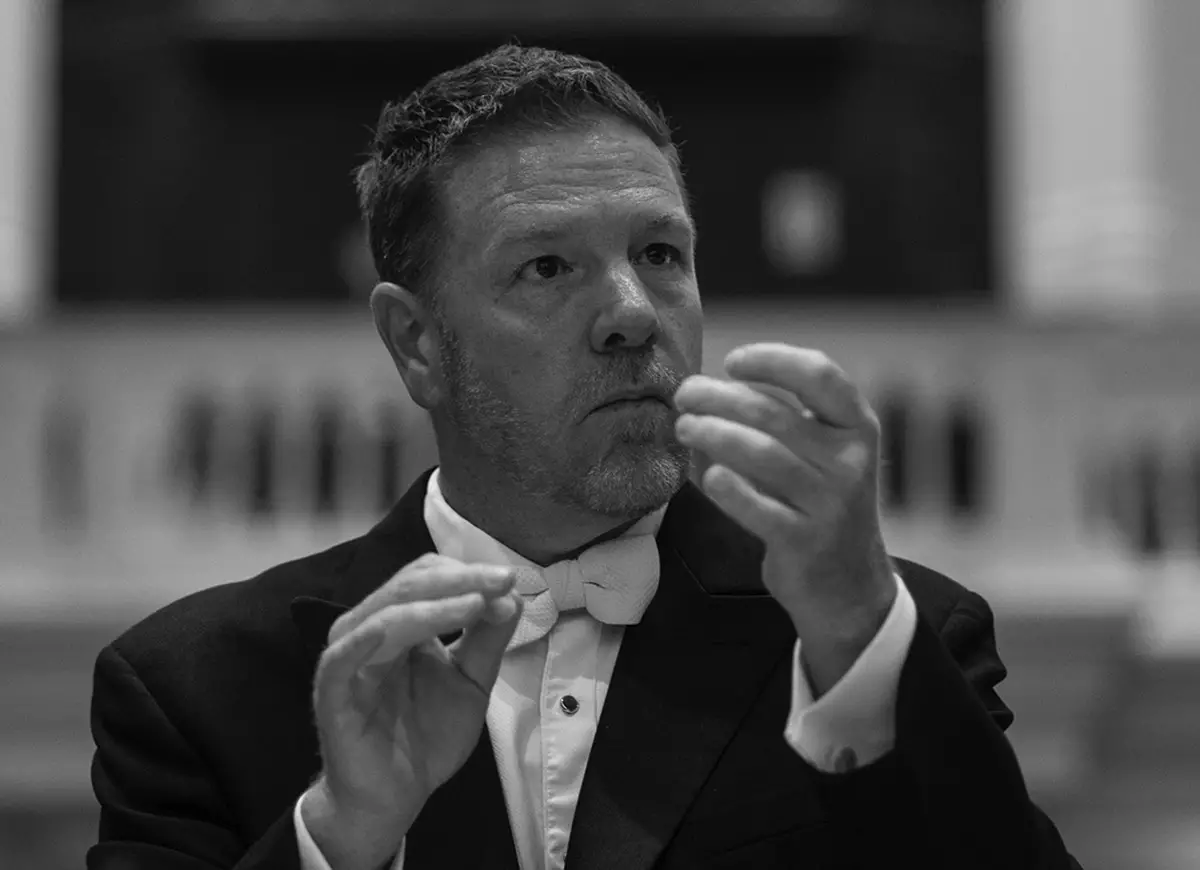 Joe Miller Festival Chorus Photo by William Struhs
provided by spoletousa.org
Charleston Gaillard Center hosts Maestra Mei-Ann Chen leading the Spoleto Festival Orchestra in Antonin Dvořák's triumphant New World Symphony and works by American composers Florence Price and Michael Abels.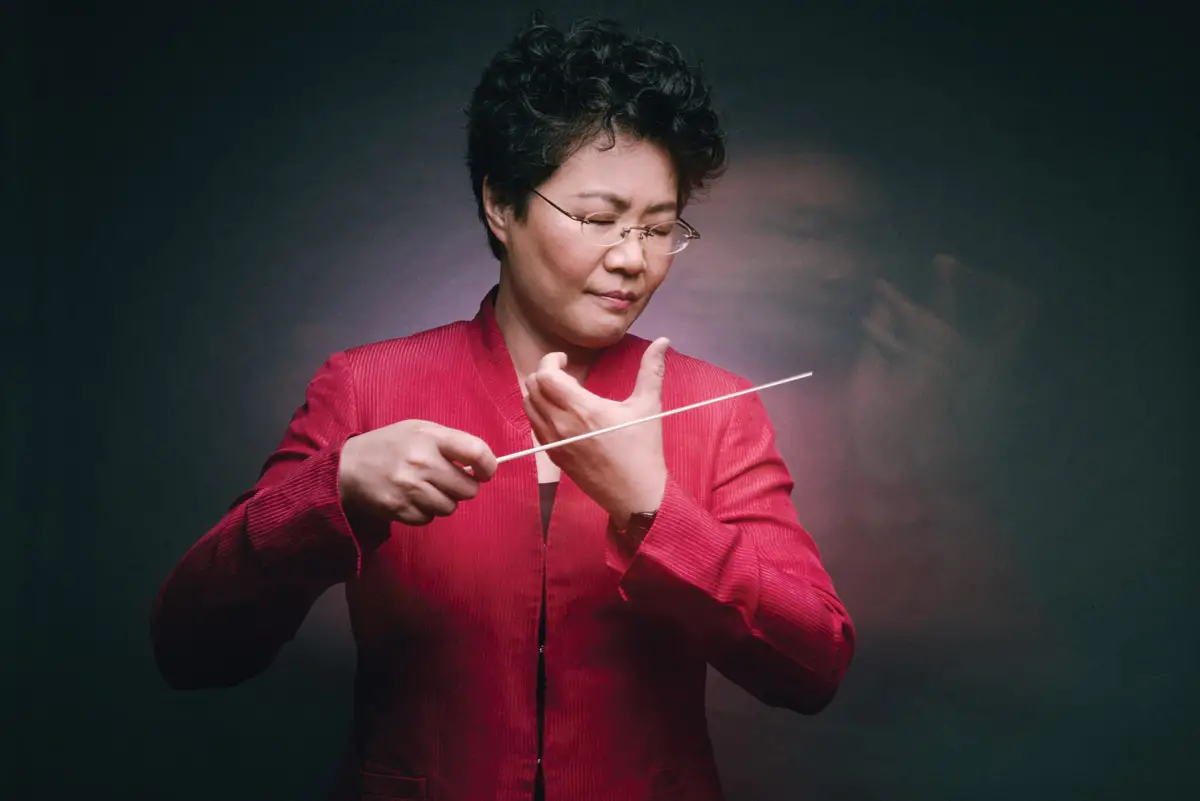 Baltimore Symphony Orchestra Music Director Designate Jonathon Heyward remembers the first time he stepped onto a conductor's rostrum as an 8th-grader attending music class at Charleston County School of the Arts. Now, 17 years later, he is making history as one of the youngest music directors of a major American orchestra. In his Spoleto debut, Heyward leads the full Festival Orchestra in Hector Berlioz's Symphonie Fantastique at the Charleston Gaillard Center.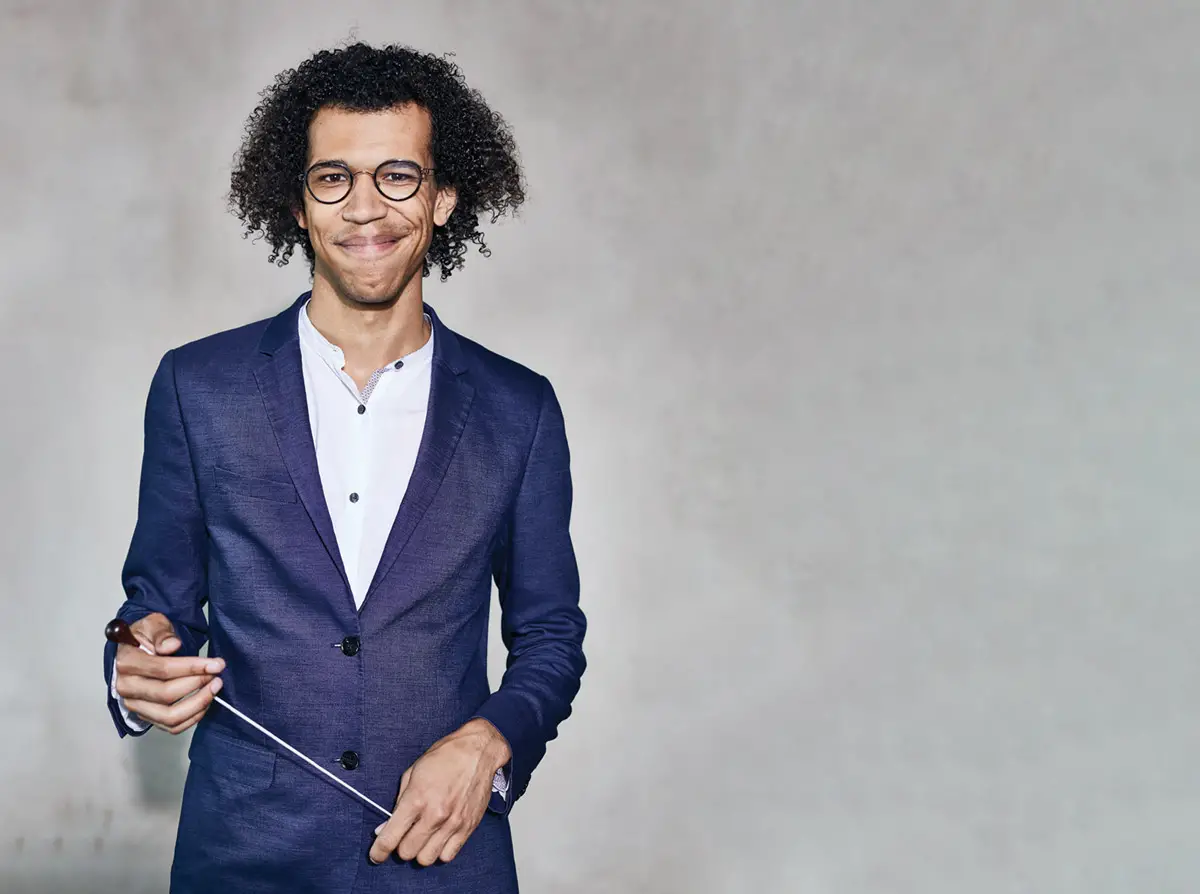 For the close of the Spoleto Festival season, pack a picnic, gather your blankets, and head to Firefly Distillery grounds in North Charleston on Sunday, June 11th. The Festival Finale features Tank and Bangas, the 2022 Grammy nominee for Best New Artist, which is widely considered one of the most exciting, sonically diverse bands to crash the music scene in years. Their sound touches jazz, hip hop, soul, and rock—with funk serving as the conduit. The gates open at 5:00 pm, with performances beginning at 6:00 pm. A fireworks display caps off the evening.
For the Spoleto Full Performance Schedule Click Here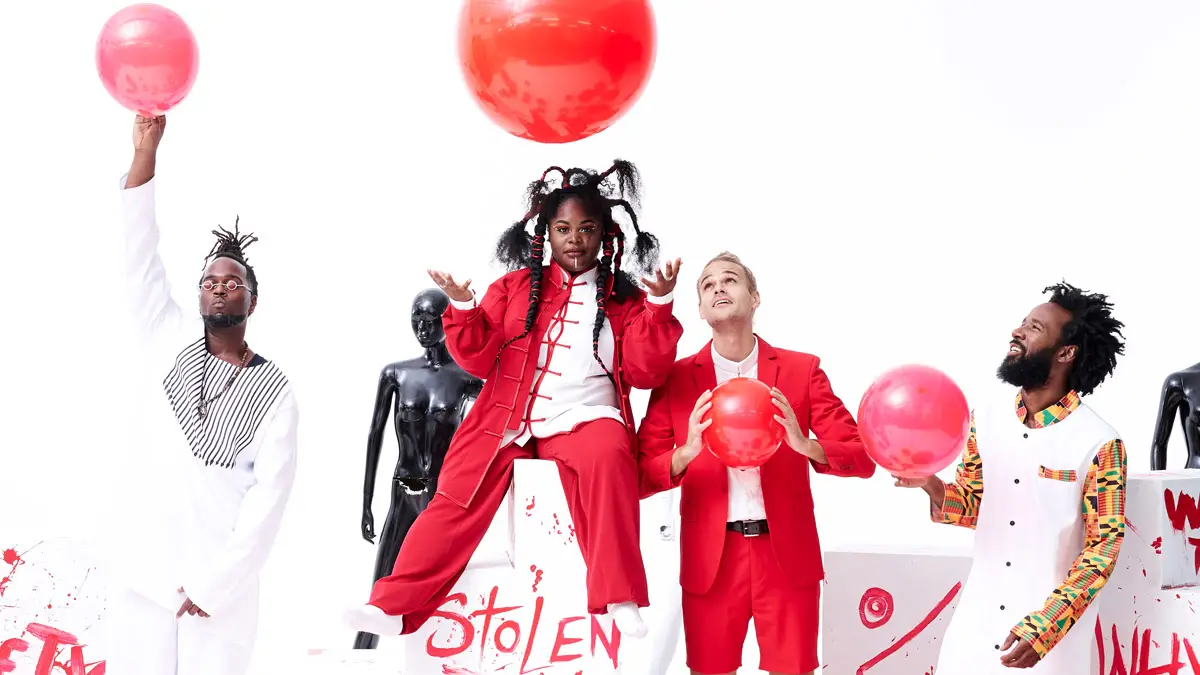 For Spoleto Festival Tickets and Further Information:
Spoleto Box Office at the Gaillard Center
96 Calhoun Street
Charleston, SC 29401
Charleston offers a range of accommodations for people attending the Spoleto Festival. Downtown Charleston is the most popular area to book a place to stay as it is conveniently located near the festival venues and provides easy access to the city's attractions. Here are some options for places to stay in downtown Charleston.
4* and 5* Hotels near the Spoleto Festival in Charleston's Historic District:
Stay Overnight In Downtown Charleston On A Luxury Yacht!
If you are looking for a unique and relaxing place to stay during your visit to Charleston with the absolute best view of the city, the harbor, and the most majestic sunrises and sunsets, you can book an overnight stay on our luxury yacht.
With four bedrooms and four baths, Southern Comfort offers ample space for up to eight guests. The lower level's master suite steals the show with its spacious layout, providing plenty of room for relaxation. On the main level, you'll find a large living area with luxurious furnishings, a dining area, and a fully equipped kitchen. However, it's the flybridge that steals the hearts of our guests, thanks to its unbeatable panoramic views of the harbor. Enjoy a glass of wine as you watch the sunset from this favorite spot.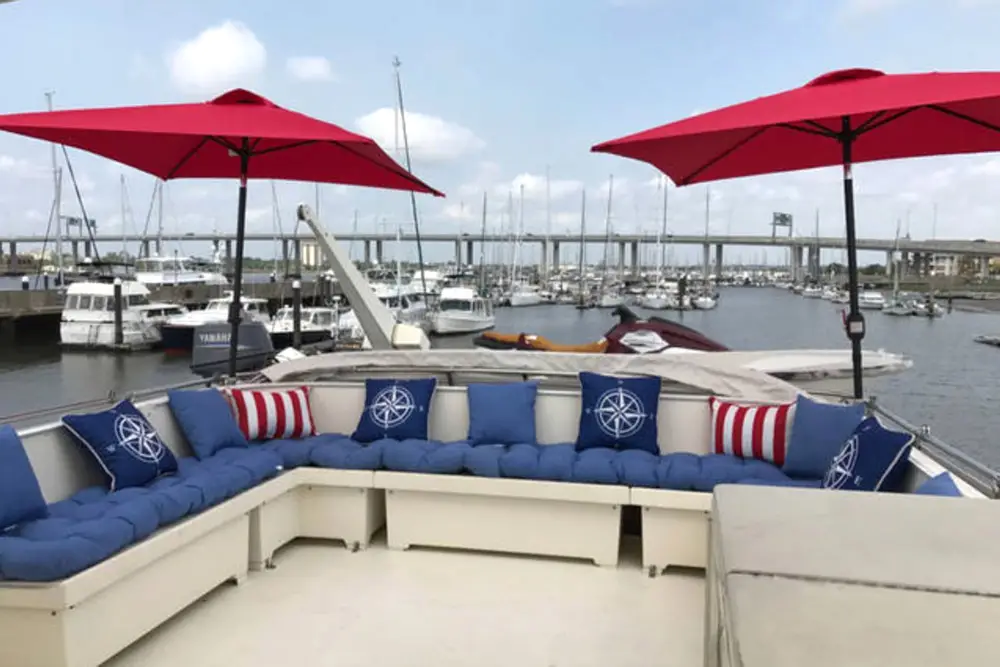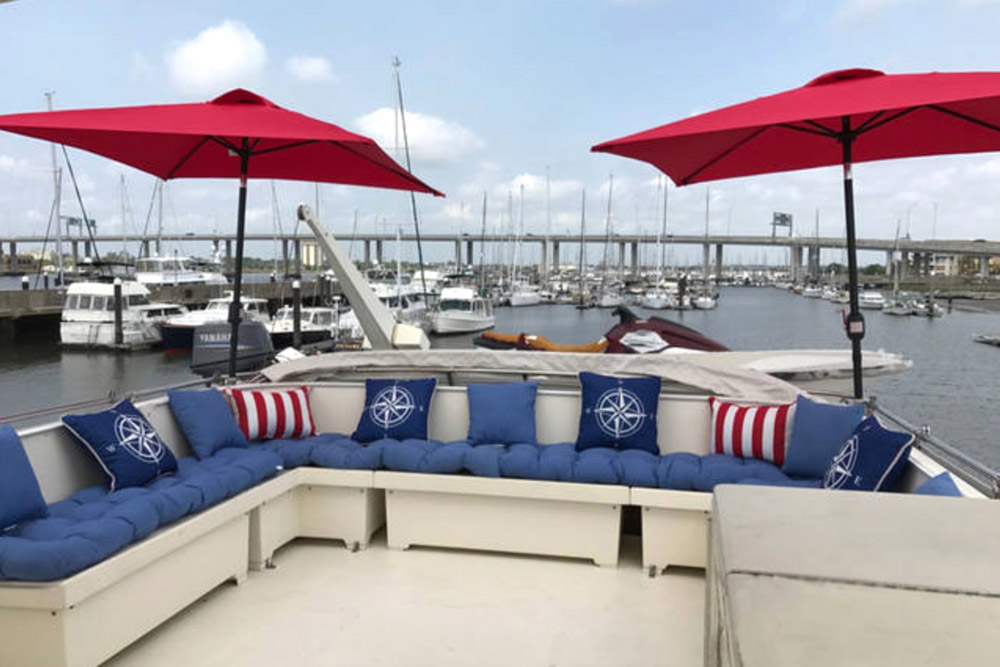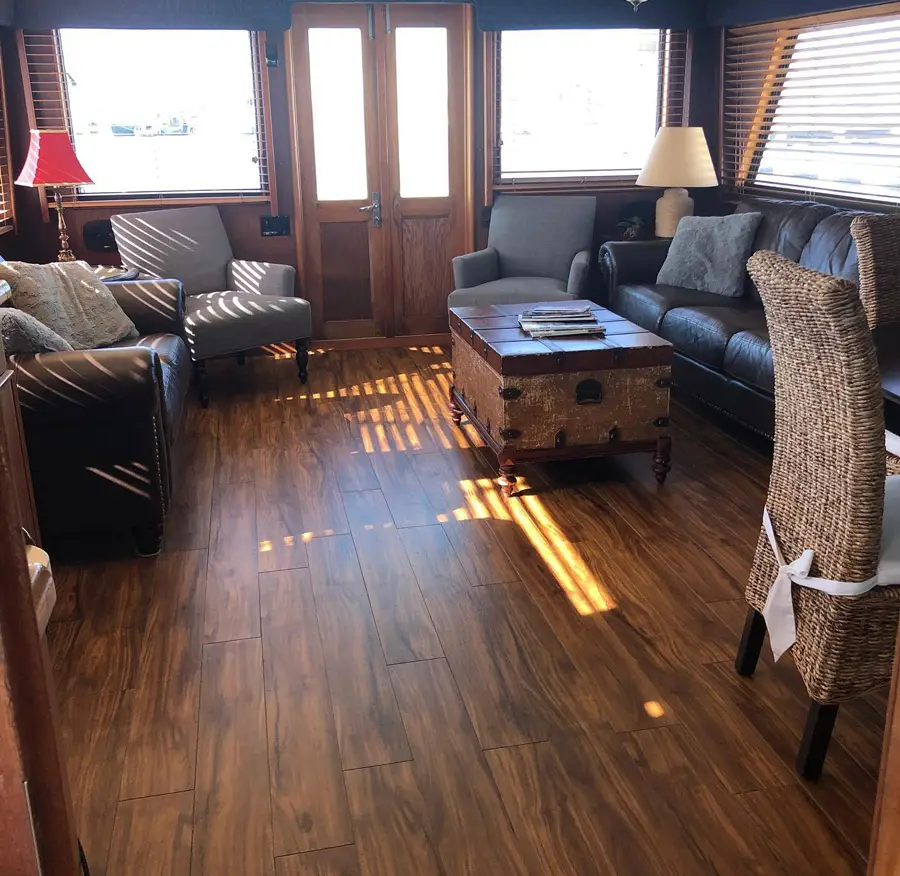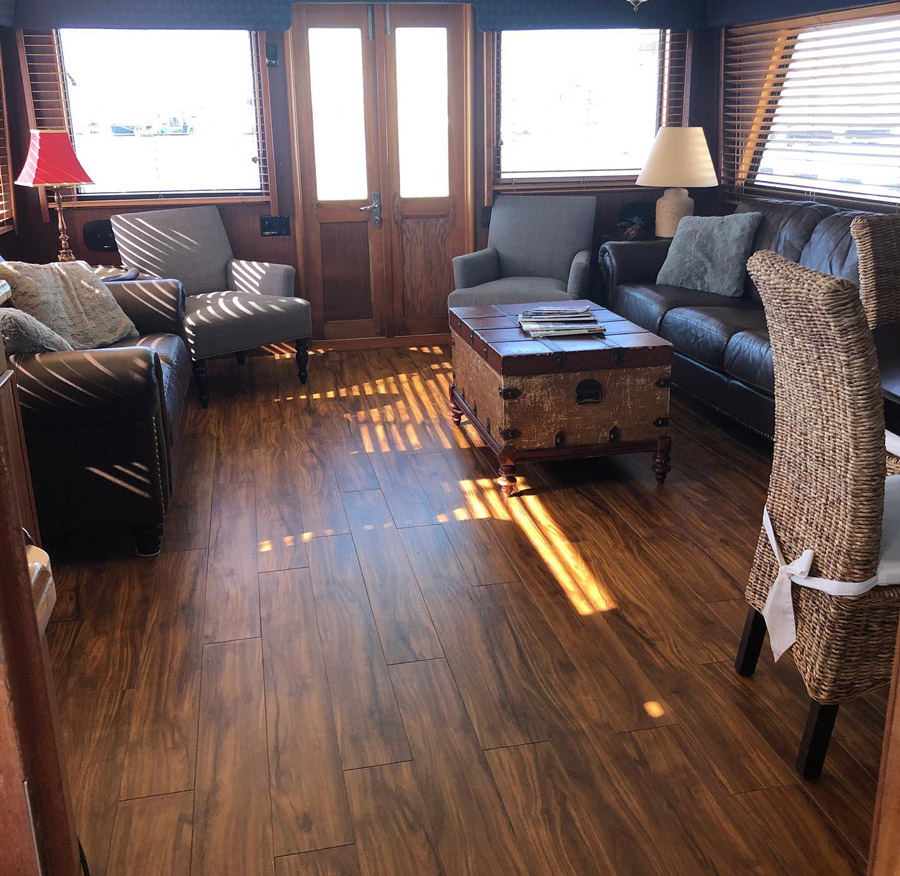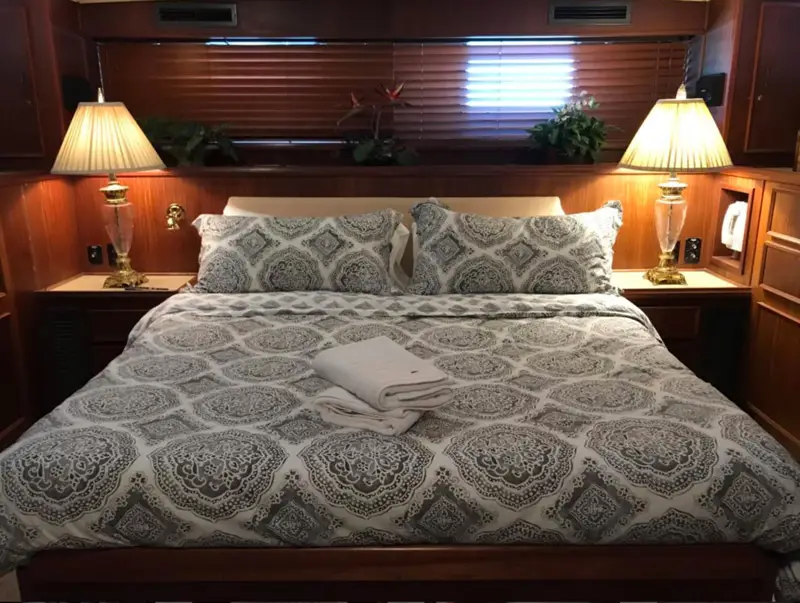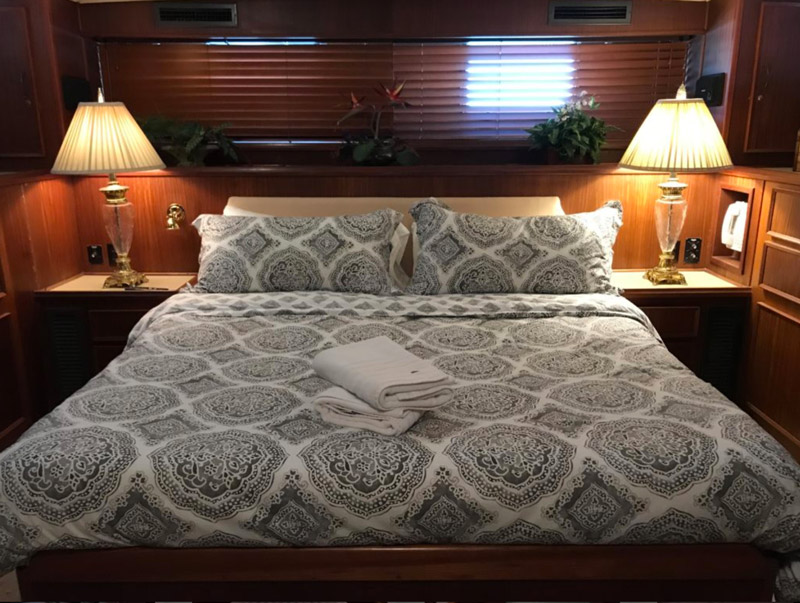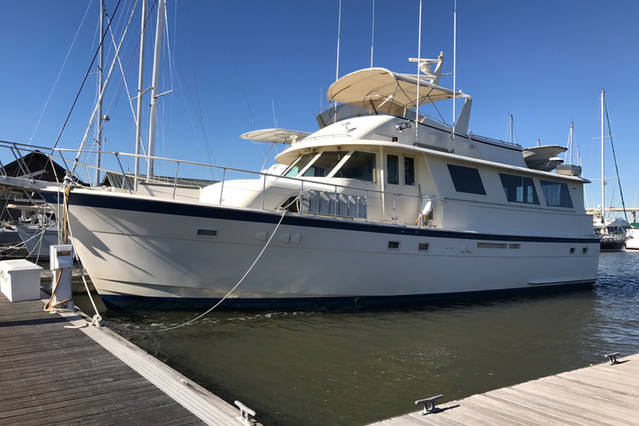 Book An Overnight Stay Today!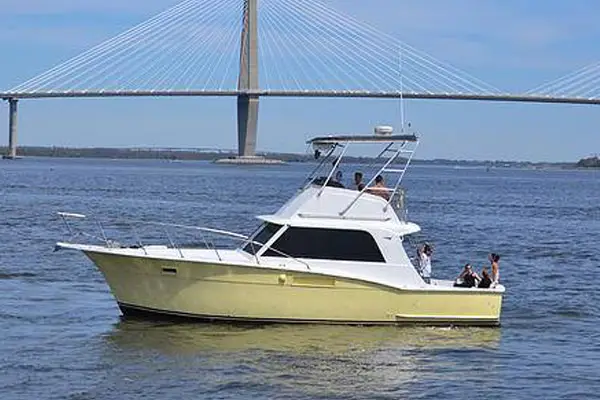 6 Passengers or less
2 Hour Minimum
 $250/HOUR plus 18% Gratuity
Sunset Tour
 $375 for a 1.5 hr tour plus 18% Gratuity
"Ship of Fools" Party Boat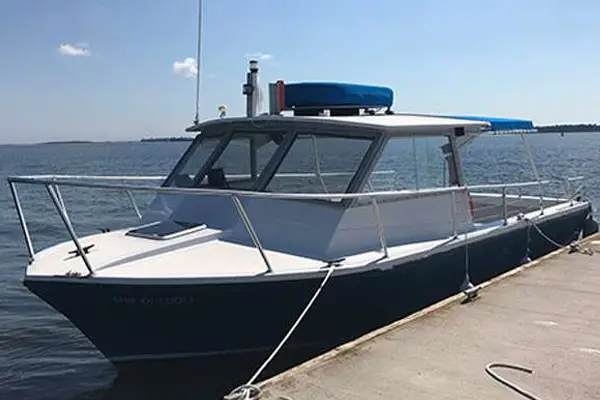 12 Passengers or less
2 Hour Minimum
$400/HOUR plus 18% Gratuity
13 to 18 Passengers
2 Hour Minimum
$500/HOUR plus 18% Gratuity
"Southern Comfort" Luxury Yacht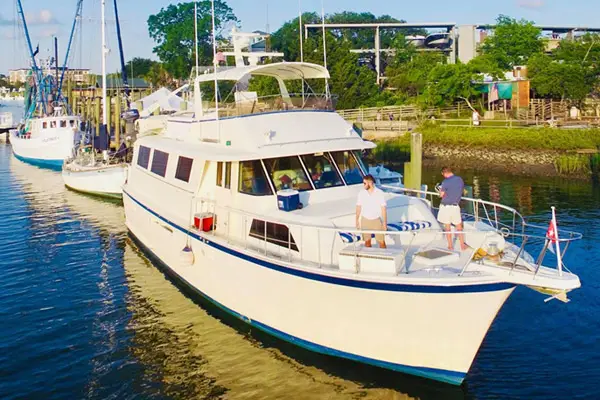 Regular Season
$425 per night for 2 guests
Additional guests
$75 per person per night
*Please note that prices are always subject to change and some tours are special set pricing. After you submit your request we will get back to you with exact pricing to complete booking of your tour.