Skip The Bartop And Hop Aboard!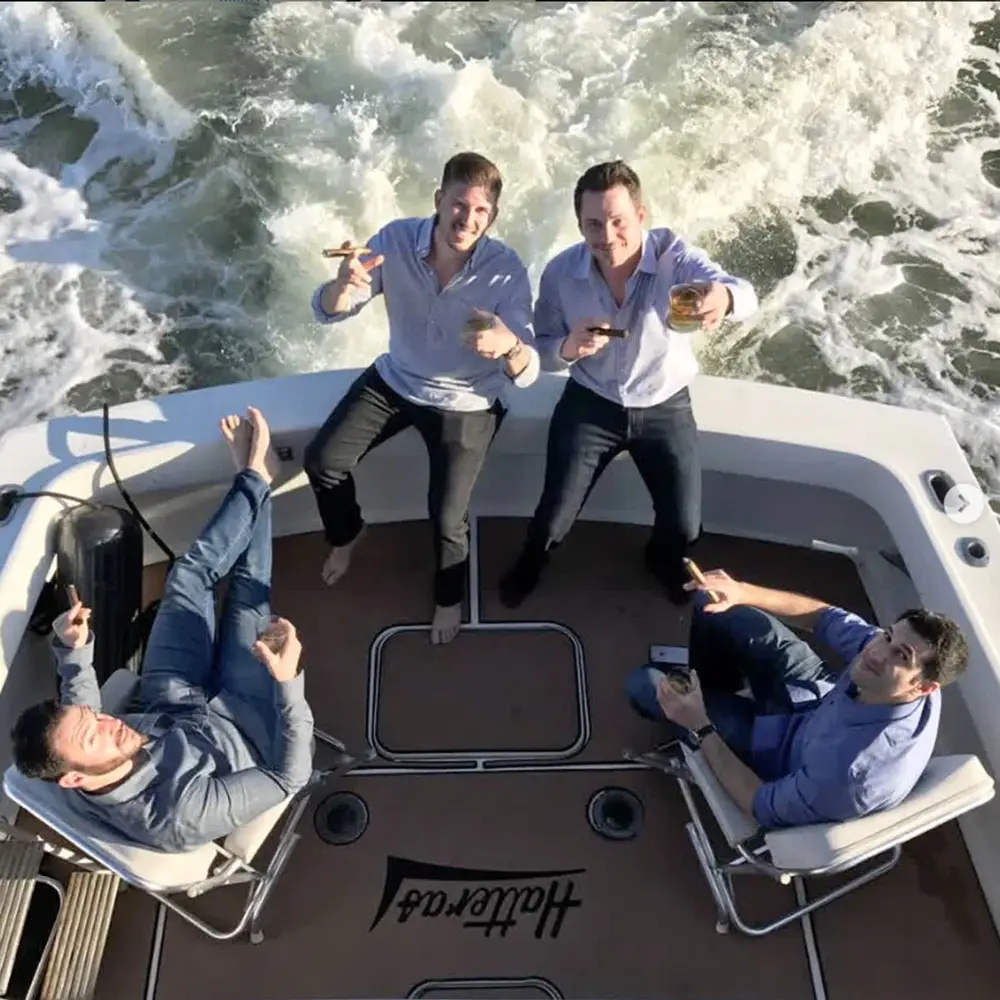 Nothing is more Southern and stately then kicking back with a nice handcrafted bourbon and a cigar that has been paired perfectly to the drink. That is of course except if you add doing it on a yacht!
We have created a spectacular tour with local providers for this unique experience. This also allows you to sample some of our handmade spirits while you are in town. You will see all the sites of the Charleston Harbor including Fort Sumter, The Battery and cruise under the massive Ravenel bridge. All this in comfort and style on our 36 ft Flagship Hatteras or if you have a larger group our party boat that can hold up to 18 guests.
This tour is perfect for Bachelor parties, cooperate outings, or simply a relaxing time out on the water for any cigar or bourbon lover. Call now to plan your own experience.
Hi Wire Distillery supplies our local bourbon. All of their products are batch distilled in a hand- hammered, German copper still to create the finest Southern spirits available.
New Southern Revival Brand Bourbon Whiskey (Four Grain)
New Southern Revival Brand is a celebration of the diverse agricultural traditions of our region. They work with farms in the South to source only the highest quality, heirloom grains. Distilled from a mash of heirloom white corn, red winter wheat, malted barley, and Carolina Gold rice bran, this Bourbon Whiskey reveals its many intricate layers sip by delicious sip.
Proof: 94
Tasting Notes: Toasted nut, vanilla, smoke, cherry
High Wire Distilling Company
Dave and his wife Danielle are AWESOME! We rented the boat for a 2-hour whiskey and cigar tasting. We cruised the harbor and saw historical landmarks, beautiful boats and homes. Highly recommend for anyone wanting a unique Charleston experience.
* We know what you are thinking and ... No ... It was not the Jason Bourne from the movie!!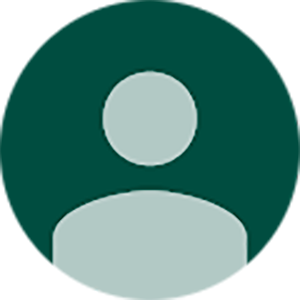 Book A Cigar and Bourbon Tour Today!!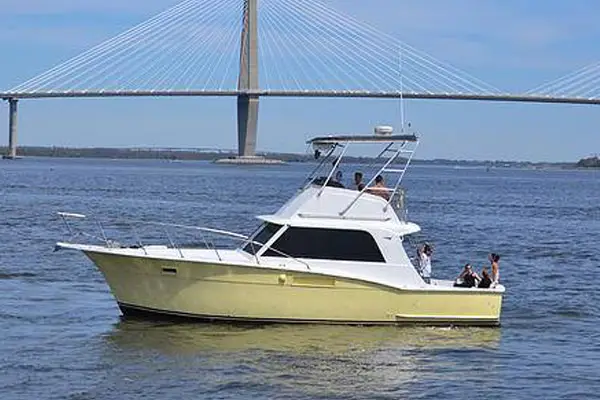 6 Passengers or less
2 Hour Minimum
 $250/HOUR plus 18% Gratuity

"Ship of Fools" Party Boat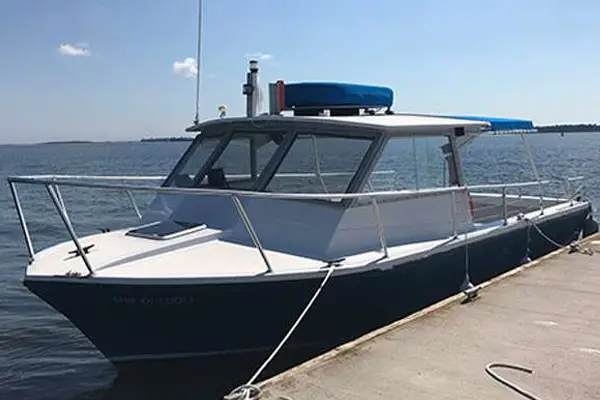 12 Passengers or less
2 Hour Minimum
$400/HOUR plus 18% Gratuity
13 to 18 Passengers
2 Hour Minimum
$500/HOUR plus 18% Gratuity
"Southern Comfort" Luxury Yacht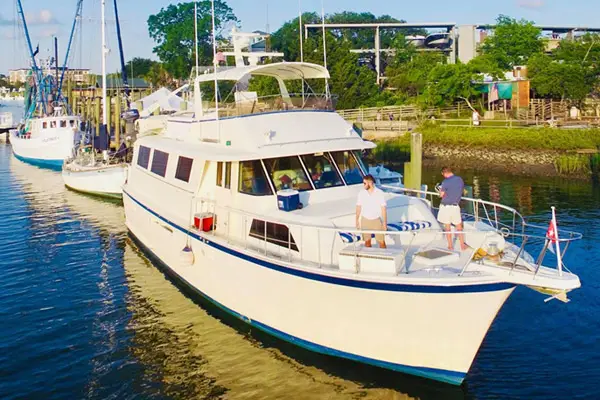 Regular Season
$425 per night for 2 guests
Additional guests
$75 per person per night
*Please note that prices are always subject to change and some tours are special set pricing. After you submit your request we will get back to you with exact pricing to complete booking of your tour.