What to do when it is not as warm as usual
Charleston, SC has been chosen the most popular city in America for almost a decade. The question is not whether to visit this favorite city, but when. Due to its mild climate, it has become a four-season vacation destination with winter temperatures averaging between low 40s to mid 60s, i.e. chilly mornings and warm afternoons.
Most of Charleston's numerous attractions and historical sites are open year-round, but it should be noted that reservations can be more readily made at its myriad of hotels and famous restaurants during what some consider off-season. Besides these obvious advantages, the city offers a number of special festivals and events to attract winter tourists to the area.
One of these events targeting food enthusiasts gives tourists the opportunity to sample the creative cuisine of Charleston's celebrated culinary chefs during the 11-day Charleston Restaurant Week which takes place during January each year.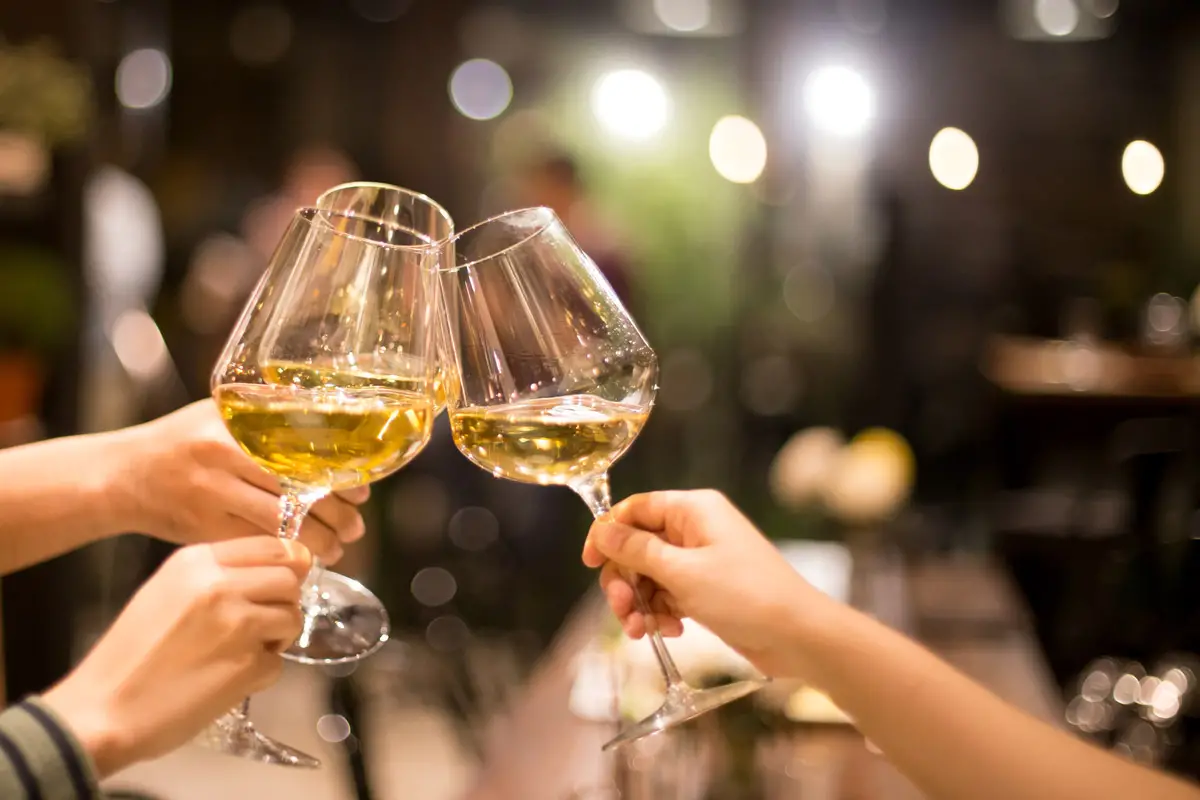 Another popular seasonal event is the five-day Charleston Wine + Food Festival that takes place every March in the Lowcountry. There are more than 100 events that allow tourists to meet renowned chefs, culinary professionals and winemakers in a casual setting, such as the Culinary Village that takes place on Marion Square in the heart of the city.
For the oyster-lovers of the world, the Lowcountry Oyster Festival held at Boone Hall Plantation and Gardens is a mid-winter high spot held during late January or early February. It's a family-friendly charitable event that includes oyster-eating and oyster-chucking contests. There's live music, beer and wine to enjoy and food vendors on site to serve people with other tastes.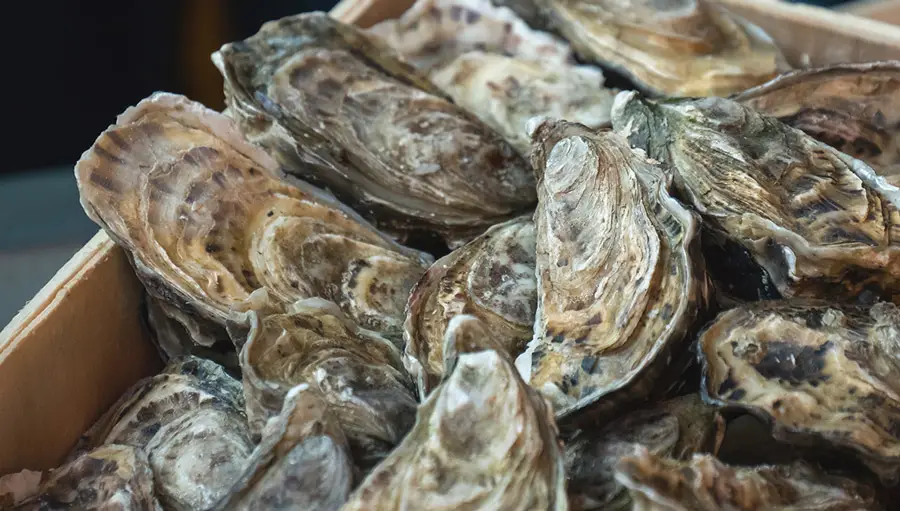 Charleston is filled with amazing restaurants that are open year round with seasonal selections. Be sure to read our blog post about the best restaurants in Charleston for dining ideas.
The Charleston Antiques Show takes place every March in Charleston where more than thirty of the nation's most notable antique exhibitors display decorative and fine arts from various periods of history.
Even on the cooler days of winter, a cozy carriage ride sitting under a blanket on a horse or mule-drawn carriage along Charleston's cobblestone streets is a fun and relaxing way to see the sites and view the city's architecture.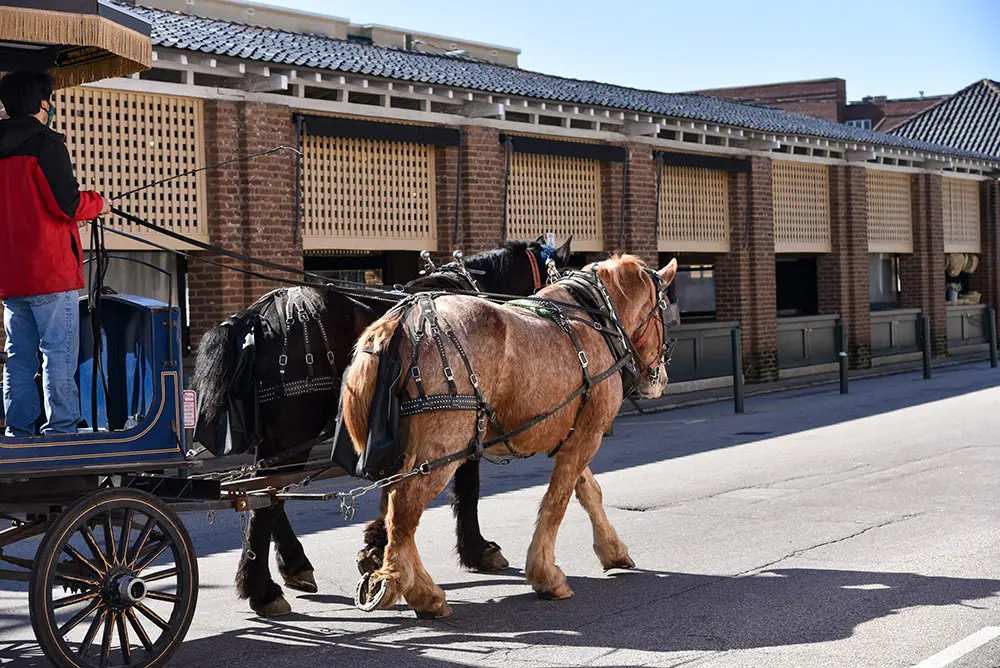 From Mid-March to Mid-April visitors can tour beautiful homes and glimpse their private gardens during Charleston's Annual Festival of Houses and Gardens. Its features include tours, wine tastings, concerts, morning photographic walk-about opportunities with instruction and various lectures. Each morning there is also a two-hour History Walk led by the most experienced, certified guides.
Daily lectures bring life to Charleston's long and varied history. For instance, some of the topics of the 2022 lectures are: Stolen Charleston - The Spoils of War; How the Best Biscuits You Ever Had Came to Be; Charleston Gardens: Past and Present; Mavericks, Mothers, & Mavens: The History-Making Women of Charleston; The Lost Texture of Time that looks deep into the art of historical record and paintings from different cultures; South Carolina's Liberty Trail, linking more than 70 Revolutionary War sites across the state, promoting South Carolina's leading role in the founding of America; Sentimental Jewelry: Exploring the Art of Hairwork; Prehistoric Giants of the Lowacountry; Charleston's Myths, Legends, & Lore; Fact or Fable: Fascinating Secrets (& Fabrications) of Old Houses; History Meets Historical Fiction: The Grimke Sisters & The Invention of Wings inspired by the daring abolitionists Sarah and Angelina Grimke; The Charleston Tea Party; and Archaeology of Charleston & The Colonial Cattle Economy.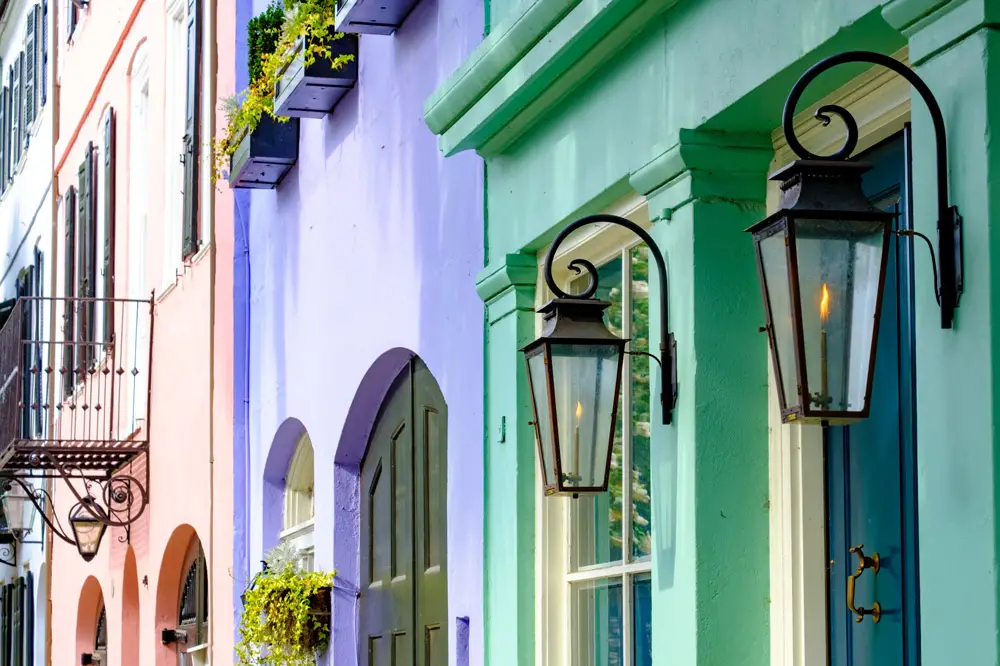 There are daily tours. In 2022 you can tour the South Battery's waterfront mansions some of which overlook White Point Garden and Charleston Harbor and the East Battery with its colorful 18th-century houses, grand antebellum mansions with views of the Charleston Harbor. There will be a tour of Tradd Street, named after the first child of European descent born in Charles Town, Anson Street and its antebellum houses, Legare Street with some of the finest mansions in the city, Church Street called "the most romantic street in America", and King Street boasting architecture from early Georgian to late Victorian.
The once-in-a-lifetime tour, Architectural Splendor Tour of Showcase Houses, brings visitors to view the houses' incredible decorative arts and furniture collections interpreted by local experts.
Visitors can tour Glorious Gardens arranged so guests can leisurely stroll through approximately seven private gardens. There are guides at each location to provide information about garden design, plant material, and history.
Daily Gullah Spirituals Concerts (or "inspirational experiences" as some call them) by The Plantation Singers, one of the Southeast's most acclaimed a cappella groups, will make you clap and stomp and shed happy tears at their rousing performances.
Spirits and Spirituals in the Courtyard, serves visitors a delicious rum-based cocktail you will enjoy called "Preservation Punch" while the Spiritually Yours Singers entertain with a lively performance.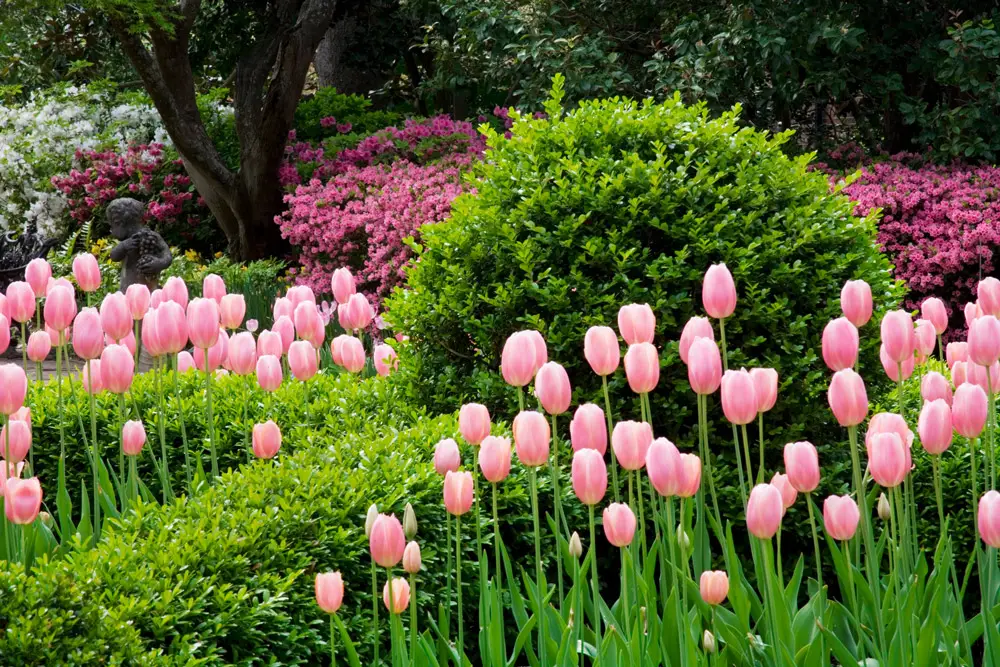 Rosé and Roses in the Garden is a perfect end to a busy and tiring day of touring. A glass of rosé (or white) while you relax in the lovely garden of Nathaniel Russell House while being serenaded by musicians of Palmetto Strings will get you ready for a fine dining experience at one of Charleston's celebrated restaurants.
Charleston also hosts a "Second Sunday" stroll on King Street on the second Sunday of each month even in the winter. King Street offers three miles of one-of-a-kind shops and boutiques and is the city's main shopping area. It becomes a pedestrian-only zone between 1 and 5 p.m., where visitors can come to eat, shop, and enjoy the art vendors and street musicians.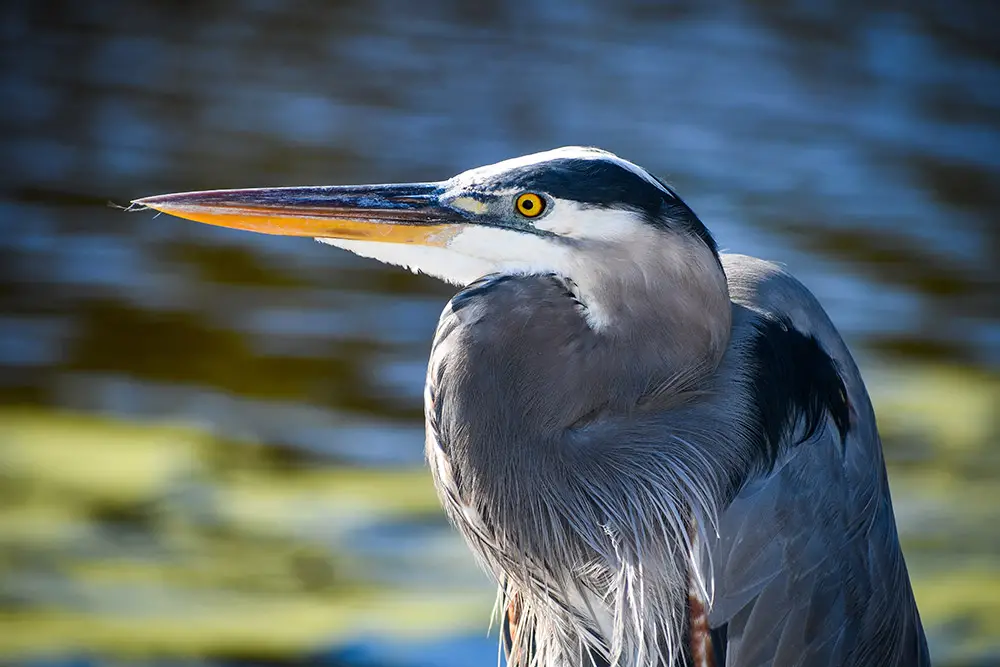 Mid-February is the season for the Southeastern Wildlife Exposition with hundreds of events and exhibits commemorating wildlife and offering opportunities to meet and see the works of artists that focus their talents on nature. This annual event is a three-day celebration of wildlife and nature as seen through fine art, conservation education, sporting presentations, cultural events and diverse exhibits.
If you are looking for some adventure, you can visit Wild Blue Robes Adventure Park or Charleston Zip Line Adventures from a 65-foot tower through the trees between tree platforms, towers, three swinging bridges and a grand finale zip of 750 feet.
If you are looking for a more relaxing adventure you can board a boat and take a tour with us! We highly recommend it although we have to admit we are a little biased. Our 5 star reviews speak for themselves. We know you will have an amazing time on one of our tours of Charleston harbor as you see the sites while relaxing under a blanket with your farorite drink.  

If you arrive for the holidays, Charleston has a wide variety of family-oriented activities and events focused on this special season. There is a holiday market at Middleton Place, and you can attend the Festival of Lights or watch a holiday production at Dock Street Theatre. New Year's Eve offers exciting ways to celebrate: extravagant black-tie dinners, breathtaking fireworks displays, and exquisite cocktail parties. The Snyder Grand Ball at the Yorktown brings in the New Year in NY style. Night Heron Park hosts an early celebration for children with live entertainment and activities geared for youngsters as well as a full dinner menu.
While these special events and activities are enough reason to spend a winter vacation in Charleston, there are also a multitude of museums, nationally renowned historic houses, scenic parks, and an array of historic houses of worship and public buildings to tour as well as dozens of art galleries where you can view the masterful works by artists from the Lowcountry and beyond. There is also the renowned Charleston Aquarium and Charleston's theaters where you can enjoy captivating productions and plays.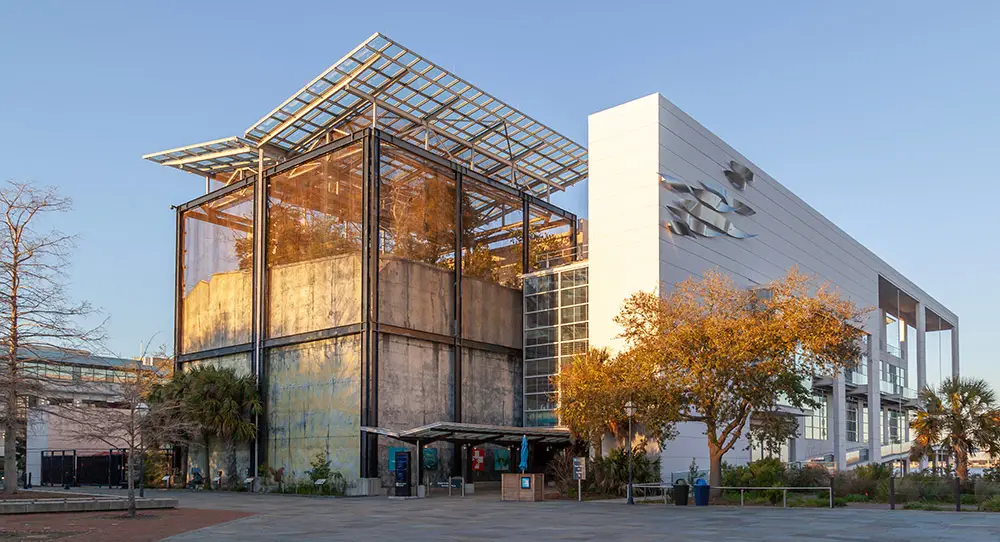 If you prefer a long stay during the off-season, Seabrook and Kiawah Islands offer "snowbird rentals" near the beach. Their reduced monthly rates on comfortable, luxurious vacation homes is very inviting.
Do you have a favorite thing to do during the winter in Charleston? Contact us and let us know. Maybe we will add it to the list!