Celebrating Independence Day with fireworks was originally our second president, John Adams' idea. He wrote that the holiday would be celebrated "with illuminations from one end of this continent to the other from this time forward, forevermore."
* Please Note that not all details about the 4th of July fireworks in the Charleston and the surrounding areas have not yet been posted. As soon as they are, we will update this article to give you the details of all the annual and special events. 
Best places to enjoy the 4th of July Fireworks and Celebrate!
Riverfront Park Festival, North Charleston
Tuesday, July 4th - 7pm - Free
Live music! Bring lawn chairs, blankets, as well as water and snacks to have picnics on the lawn. Located on the banks of the beautiful Cooper River, Riverfront Park is a perfect spot to see the Lowcountry's largest 4th of July fireworks display, which starts at 10 pm.
Folly Beach 4th of July Firework
Tuesday, July 4th at Sundown - Free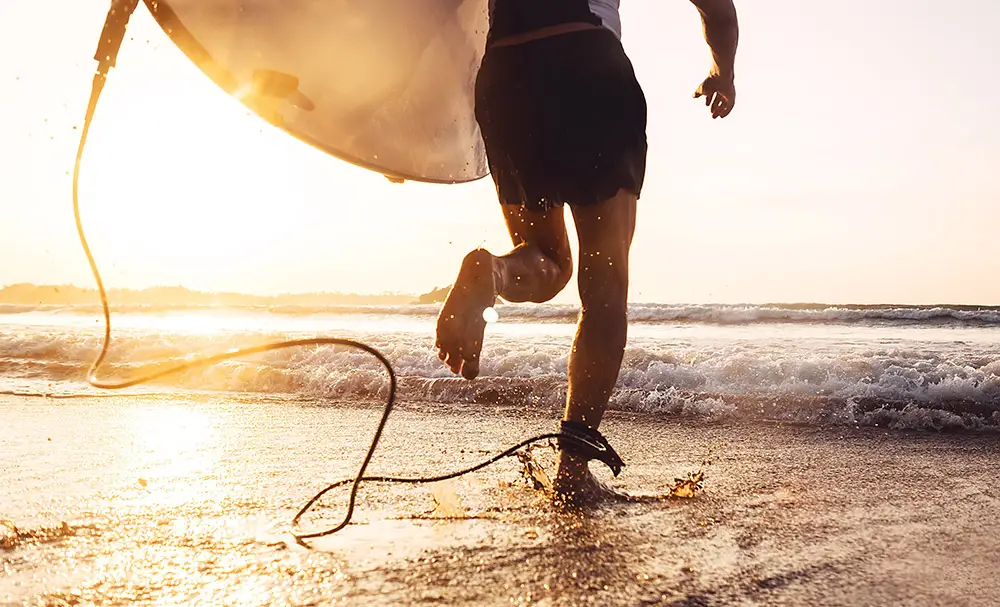 If you love Folly Beach you know the vibe! Add to that the mesmerizing display of fireworks illuminating the night sky with the ocean as the backdrop and you have the makings for an amazing evening with friends.
Patriots Point Naval Museum 4th of July Blast
Tuesday, July 4th at 6pm – Free
Fireworks Blast features a pyrotechnic show, food trucks, and live music. Attendees can visit the historic World War II aircraft carrier USS Yorktown and watch the fireworks on Yorktown's flight deck. Guests can bring their lawn chairs for flight deck seating. Tickets are required for this event.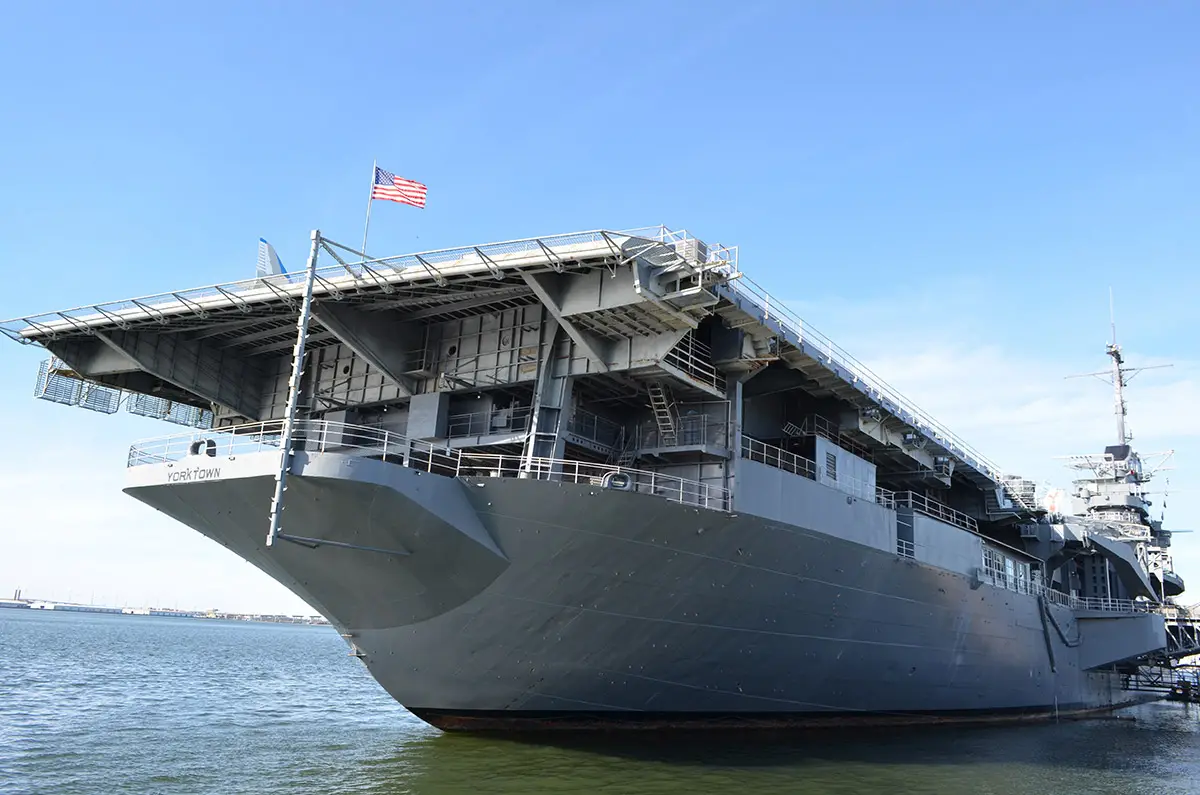 Joe Riley Waterfront Park, Downtown Charleston
Tuesday, July 4th at 6:35pm - Free
This is simply a great location to enjoy the fireworks. In previous years, the 4th of July celebration at Joe Riley Waterfront Park has included various festivities and events. The park's picturesque location, overlooking the Charleston Harbor, provides a stunning backdrop for the fireworks regardless of if there is an official event scheduled.
Night Heron Park, Kiawah Island Independence Day Festival
Tuesday, July 4th at 6pm to 9pm – Free
Highlights include musket shooting by the 2nd Regiment, South Carolina Continental Line, an annual watermelon eating contest (7:10pm), and a captivating fireworks display at 9:15pm on the Night Heron Soccer Field. Enjoy live music, carnival games, inflatables, and a photo booth throughout the evening. Food and beverage tickets will be available for purchase, featuring a cookout menu inspired by holiday favorites. This event is open to Kiawah Island guests and residents, and admission is complimentary. Please leave pets at home and refrain from flying drones in the fireworks area. No coolers allowed.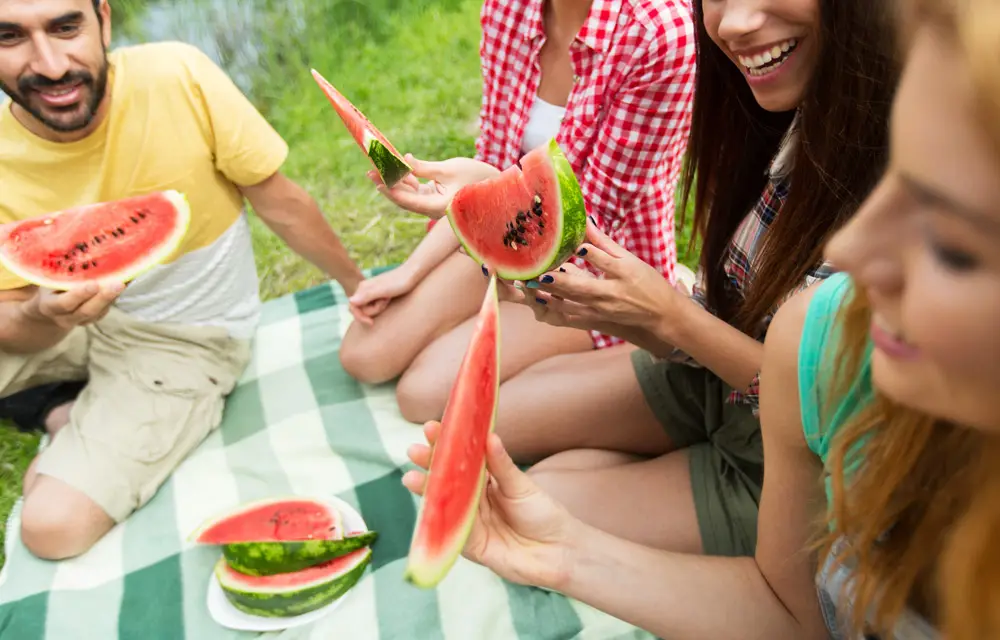 Fireworks and Freedom Festival, Gahagan Park Summerville
Tuesday, July 4th at 5:30pm to 9:30pm – Free
Live band, food, drinks, fireworks, and a kid's zone. Bring lawn chairs, blankets, umbrellas, and water. Attendees can bring small lunch box-sized personal coolers. No large coolers.
Daniel Island's Independence Day Celebration
Sunday, July 2nd at 4pm to 9pm – Free
Join Daniel Island residents on Sunday, July 2, as the Annual Daniel Island Fourth of July Celebration returns with a mix of traditional favorites and exciting new additions. Experience the beloved golf cart parade, a patriotic concert, and the Kazoobie Kazoo Show. This year, get ready for shag dance lessons and a lively competition. The East Coast Party Band will take the main stage, while roving entertainment fills Smythe Park with stilt walkers, jugglers, and more. Although fireworks are prohibited due to safety concerns, you can bring your own picnic or enjoy delicious fare from food trucks.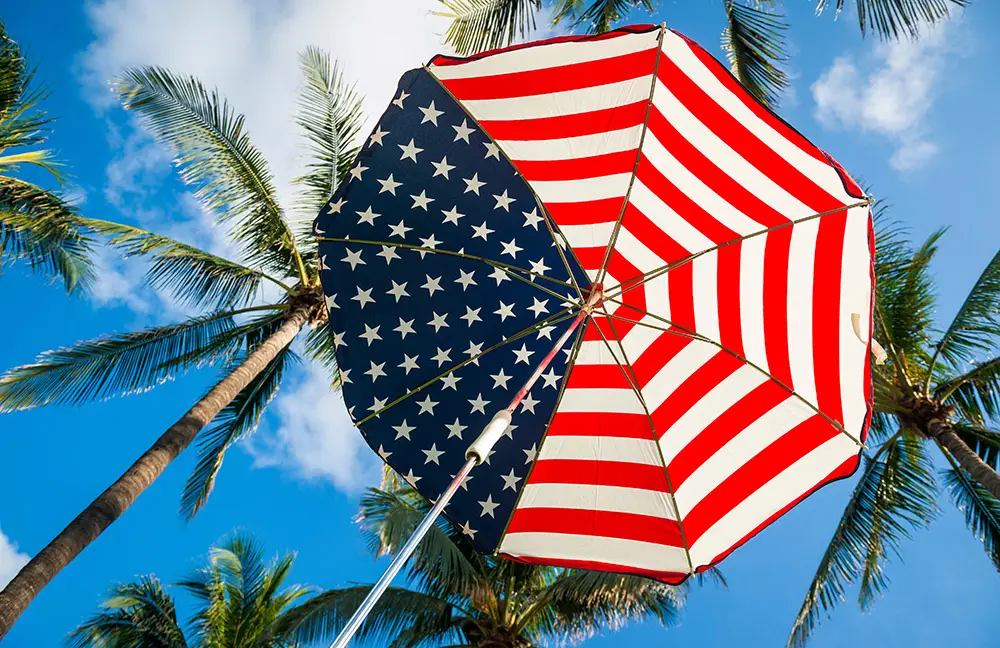 Sullivan's Island Independence Day Celebration
Tuesday, July 4th Starting at 9am – Free
Celebrations will kick off the with a lively golf cart parade starting at 9 am, stretching from Sunrise Presbyterian Church to Sullivan's Island Elementary School. Then, head over to J. Marshall Stith Park for the party in the park at 6 pm. Grab a chair or blanket and get ready to groove to the music of the Shem Creek Boogie Band. As the sun sets, prepare for a breathtaking fireworks display starting shortly after 9 pm. Best of all, admission is free! Don't miss this unforgettable Independence Day event on Sullivan's Island.
Mt. Pleaseant's Uncle Sam Jam
Tuesday, July 4th 7pm to 10:30pm - $10 per person
Live music and dancing on the Mount Pleasant Pier! Local bands perform a variety of live music, and the greatest hits of the '80s and '90s. Let loose, breathe in the harbor breeze, and dance the night away under the stars! $10 per person.
Wild Dunes Sweetgrass Plaza
Tuesday, July 4th 5pm to 7pm - $50 Adults, $18 Children, Children Under 3 Free
Fourth of July Pig and Pinot at Wild Dunes Resort Outdoor Terrace
Tuesday, July 4pm to 7pm - $166.50 per person
Wine, live music, dinner, and dessert
Fourth of July Pig and Pinot at Wild Dunes Resort Outdoor Terrace
Tuesday, July 4pm to 7pm - $166.50 per person
Wine, live music, dinner, and dessert
Other Ways to Watch the Fireworks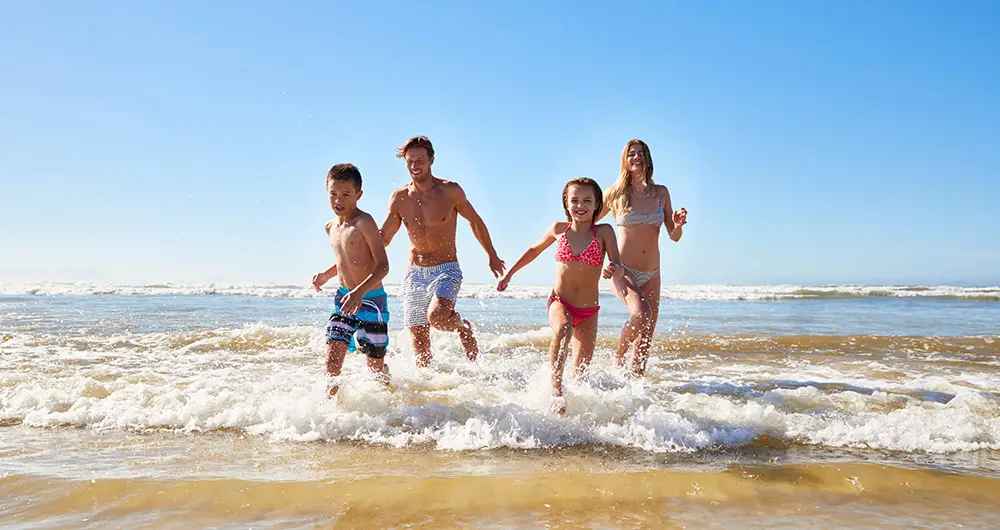 If you're headed to the shore to watch those beautiful fireworks, you might want to stake your claim at one of the beaches with a fireworks show. Beaches with fireworks include: Kiawah Island, Isle of Palms, Sullivan's Island, and Folly Beach. If you're heading to a beach that doesn't offer a fireworks show, there's still a good chance you'll get to see the fireworks from the comfort of your beach chair, since the city is surrounded by water on three sides.
Charleston Rooftop Bars and Restaurants
Make your reservations early!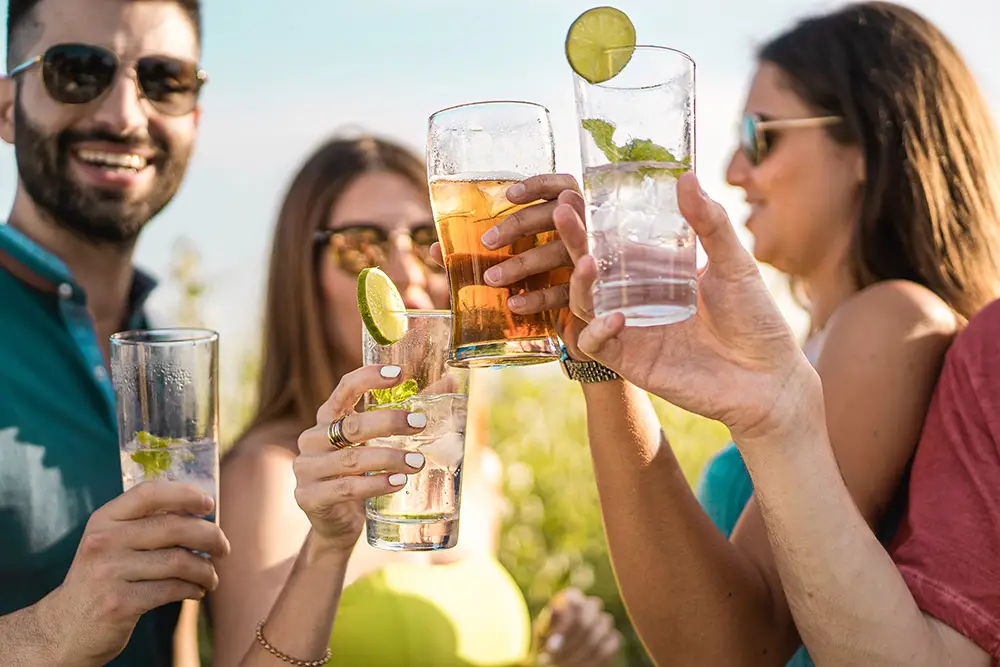 Some favorite Charleston rooftop bars and restaurants include: Aqua Terrace Roof-Top Bar, Pavilion Bar, Stars Rooftop Bar & Grill, Eleve Rooftop Restaurant & Lounge, Rooftop at the Vendue, The Watch Rooftop Kitchen and Spirits, Snapper Jacks, Red's Ice House
Downtown Charleston Restaurants
Where you can see the fireworks.

The rooftop bar at Market Pavilion Hotel is well situated to see the fireworks. Citrus Club at The Dewberry Hotel has the highest rooftop in Charleston overlooking the harbor with 360-degree views!

Revelry Brewery has rooftop space to watch the fireworks or even from the main level.

The Royal American has back porch seating to get as close to the action as possible.​

Fleet Landing is situated along the harbor, so you will need to make a reservation well in advance and ask for a table on the deck although the big fireworks don't begin until dark, which may not be until after they close.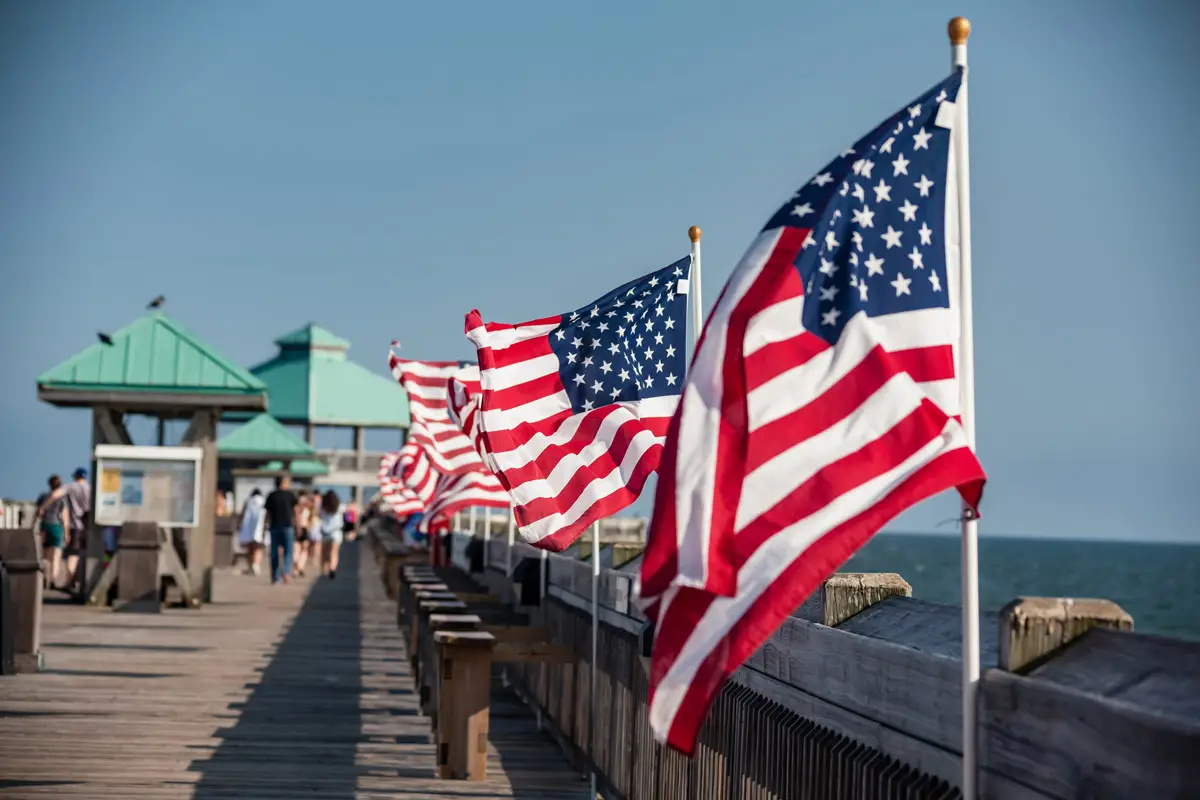 There are lots of great places around Charleston with excellent views like the Mt. Pleasant pier, or the many great parks downtown like Waterfront Park, The Battery/White Point Gardens or Brittlebank will be prime spots to see the fireworks
Top Floor in a Parking Garage Downtown Chrleston
If you haven't noticed Charleston does not have a lot of tall buildings. Literally walk up to any top floor in a parking garage downtown and have great views!
Mount Pleasant Restaurants
Make your reservations early!
All of the restaurants along Shem Creek will be great spots to see fireworks in Mount Pleasant and have a few drinks.

Tavern and Table has cozy lounge seating along the deck

Red's Icehouse is where you can climb up to their rooftop "birds nest" bar for the best views.

Saltwater Cowboys has a huge outdoor deck with a bar and plenty of space to enjoy thefirework shows.

Fish House at Charleston Harbor Resort located in Mount Pleasant right past the USS Yorktown. It has a beautiful and elevated view looking towards the Charleston Harbor.
Pitt Street Bridge Old Village + Alhambra Hall in Mt. Pleasant.
Space fills up fast at Pitt Street Bridge and in the Old Village at Alhambra Hall where you can see the fireworks in Mount Pleasant, Sullivan's Island, and Downtown.
Mount Pleasant Shem Creek Park
You can walk out along the pier to enjoy 4th of July Fireworks overlooking Charleston Harbor and Shem Creek.
Snapper Jack's on Folly Beach
You can head to their rooftop after dinner to enjoy the fireworks.
Many people pull over along the road leading up to the Ben Sawyer Bridge!
Did you know these facts about the Fourth of July?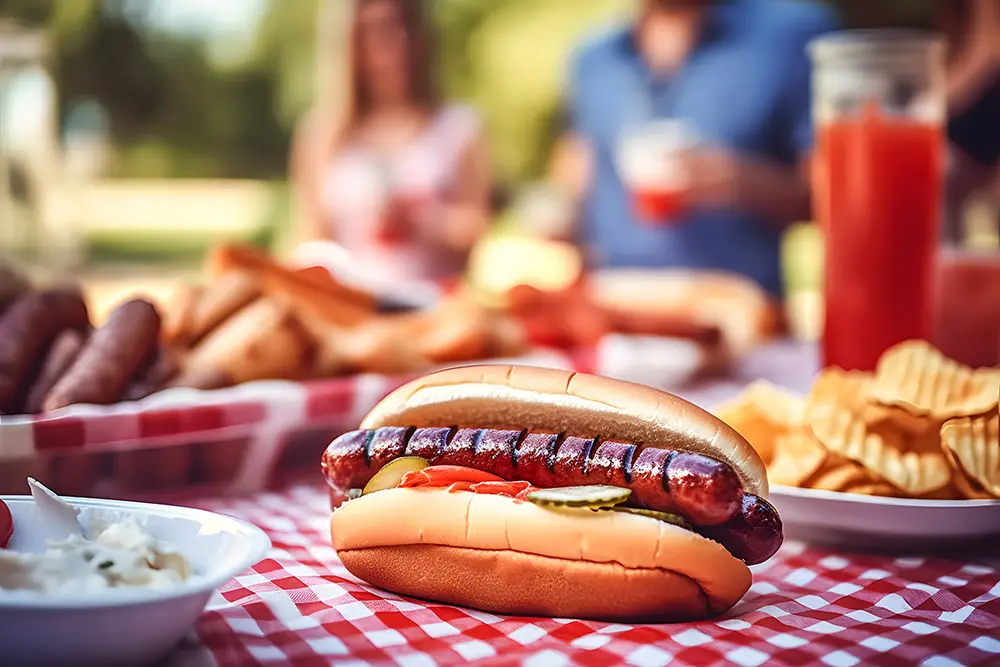 Every year on July 4th, our nation celebrates our independence with the flare and pomp that John Adams envisioned at the beginning of this fledgling nation. Every region of this great country celebrates the things that make this nation unique and American – baseball, barbecue, picnics, patriotism, and of course, fireworks. As you prepare for your family or community events, here are some fun facts that you may not know about the Fourth of July.
Officially, the Continental Congress approved a resolution by unanimous vote to declare its freedom from Great Britain on July 2, 1776.
The Congress approved the actual Declaration of Independence document on July 4th.
Only two people actually signed the Declaration of Independence on July 4: John Hancock, President of the Continental Congress and Charles Thomson, Secretary of Continental Congress. John Hancock's famous signature was in the middle and was the largest signature on the document.
The phrase 'put your John Hancock here' originates with John Hancock having the largest signature and having been the first person to sign the Declaration of Independence.
The official copy of the Declaration of Independence wasn't signed by all 56 signers until August 2, 1776.
The First Fourth of July Was Celebrated in 1777.
On the second anniversary of Independence Day, America was still fighting the Revolutionary War against the British. George Washington ordered a double ration of rum for his soldiers (along with an artillery salute to celebrate the holiday on July 4, 1778.
Although the holiday wasn't made an official nation-wide holiday until 1870, the state of Massachusetts has recognized the holiday as an official state holiday since 1781, several months before America won the Revolutionary War.
Each Fourth of July, a televised concert and fireworks show is presented from the National Mall in Washington D.C. President Thomas Jefferson held the White House's first Fourth of July celebration in 1801, starting the annual tradition.
Fireworks have been a major part of Fourth of July since the earliest celebrations. Americans Spend $1 Billion on Fireworks Each July.
Not everyone was on board with celebrating on July 4. John Adams wanted to celebrate on July 2, the day Congress voted for independence.
Some colonists celebrated the day by holding mock funerals for England's King George III, as a way of reinforcing America's victory over the British monarchy.
Every July 4th, descendants of the signers of the Declaration of Independence tap the Liberty Bell 13 times in honor of the original 13 colonies.
July 4 wasn't deemed a federal holiday until 1870, nearly 100 years after the nation was founded.
The First American Flag had only 13 stars, which represented the 13 original colonies. The blue square with the stars is referred to as 'the union' on the flag and should always be displayed at the peak of the flag staff or on the uppermost right side, if hung on a wall.