When is Piccolo Spoleto Festival?
The 17-day annual Piccolo Spoleto Festival celebrating arts and culture is held in the spring, between May and June each year, which a great time to visit the Charleston area. The temperature is moderate, ranging between 60 to 80 degrees. And spring is the season of colorful azaleas, dogwoods, and flowering blooms between March and June.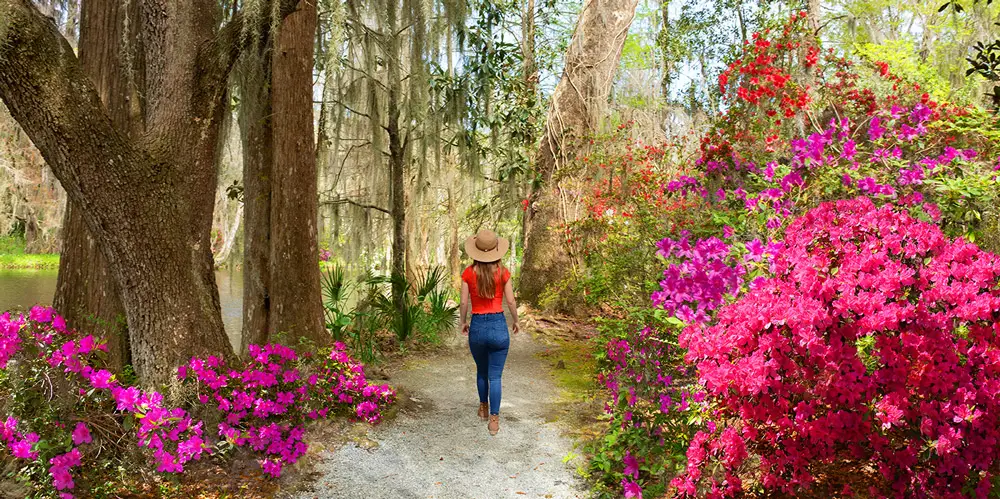 What will I see at Piccolo Spoleto?
The Festival includes a wide variety of visual arts exhibitions, classical music and jazz performances, choral music, dance, theater, and various cultural events such as community celebrations, poetry readings, children's activities, craft shows, and even film screenings. The events are held both indoors and outdoors, where Marion Square, located in the center of the city, hosts the Outdoor Art Exhibit and is transformed into a beautiful open-air market where you can stroll through the park and browse the artists' tents as you view original oils, pastels, watercolors, acrylics, encaustics, photography, and more.

How did Piccolo Spoleto get started?
Back in 1977, Pulitzer Prize-winning composer Gian Carlo Menotti decided he wanted to bring the excitement of the Festival of Two Worlds in Spoleto, Italy to the United States. He scoured the country for a city with lots of interesting theaters, churches, and other performance spaces to put on a festival of equal merit. He believed he found the perfect spot in our very own Charleston, South Carolina and so the Spoleto Festival came to america. Menotti loved the old-world charm of Charleston's architecture and gardens, and the fact that you could walk from one theater to the next. Plus, there were plenty of visitors to the city to make his idea of having 150 performances a reality! The Spoleto Festival USA became an annual event, featuring top-tier performers in opera, dance, theater, classical music, and jazz from all over the world.
Spoleto Festival USA Orchestra Photo by Leigh Webber Photography
provided by spoletousa.org
In 1979, after hosting two years of mini Spoleto festivals, Charleston's Mayor Joseph P. Riley, Jr. launched the Piccolo Spoleto Festival to highlight Charleston's local performing artists, creating the perfect complement to the national and international scope of its parent festival.
The 'new' Piccolo Spoleto Festival is operated by the City of Charleston Office of Cultural Affairs and hosts 700 events during the annual 17-day festival during which Charleston is transformed into an exciting celebration of performing, literary, and visual arts. The organizers work closely with a committed group of volunteers from the Charleston arts community. The working group of nearly forty arts professionals serve as volunteer program coordinators for the Festival, with each specializing in a particular discipline, genre, or period.
Do I need tickets for Piccolo Spoleto events?
In order to make these professional, high standard Piccolo Spoleto events accessible to the public, nearly half of Piccolo's events are admission-free, with the balance offered at affordable ticket prices. For reserved events and those requiring an admission fee, the Piccolo Spoleto Box Office is located at the Gaillard Center, 96 Calhoun Street, Charleston, SC 29401, 866-811-3474.
For more information about the Piccolo Spoleto festival you can visit the festival websit at piccolospoleto.com.
Here are 15 quick facts about Piccolo Spoleto:
The Piccolo Spoleto Festival is a companion festival to the larger Spoleto Festival USA, both held annually in Charleston, South Carolina.
The festival was founded in 1979, two years after the original Spoleto Festival USA, to offer more accessible, affordable, and local programming.
"Piccolo" means "little" in Italian, and the name was chosen to reflect the smaller, more intimate nature of the festival.
The festival typically runs for 17 days, starting on the Friday before Memorial Day and ending on the Sunday after.
The festival features a wide range of art forms, including music, theater, dance, visual arts, and crafts.
Many of the events are free or low-cost, with ticket prices ranging from $5 to $25.
The festival is known for showcasing local and regional artists, as well as up-and-coming performers from across the country.
The festival features several signature events, including the Piccolo Spoleto Sand Sculpting Competition, which takes place on the beach in nearby Isle of Palms.
The festival also includes the annual Piccolo Spoleto Outdoor Art Exhibit, which showcases the work of over 70 artists in Marion Square.
The festival's Children's Festival is a popular event, featuring interactive activities and performances geared toward kids and families.
In addition to traditional art forms, the festival has also featured unique performances, such as aerial acrobatics and fire-dancing.
The festival is known for its "fringe" events, which offer unconventional, experimental, and often provocative performances.
The festival has been praised for its role in promoting and preserving Southern culture and heritage, as well as its contributions to the local economy.
The festival draws over 250,000 attendees each year, making it one of the largest cultural events in the Southeast.
Over the years, the festival has featured performances by many well-known artists, including Yo-Yo Ma, Wynton Marsalis, and the Alvin Ailey American Dance Theater.
Highlights of Piccolo Spoleto 2023
2023 Piccolo Spoleto Festival Outdoor Art Exhibit
May 26 – June 11, 2023
Monday to Thursday 10:00 am to 5:00 pm
Friday to Sunday 10:00 am to 6:00 pm
2023 Piccolo Spoleto Juried Art Exhibition
May 26 – June 11, 2023
City Gallery, 34 Prioleau Street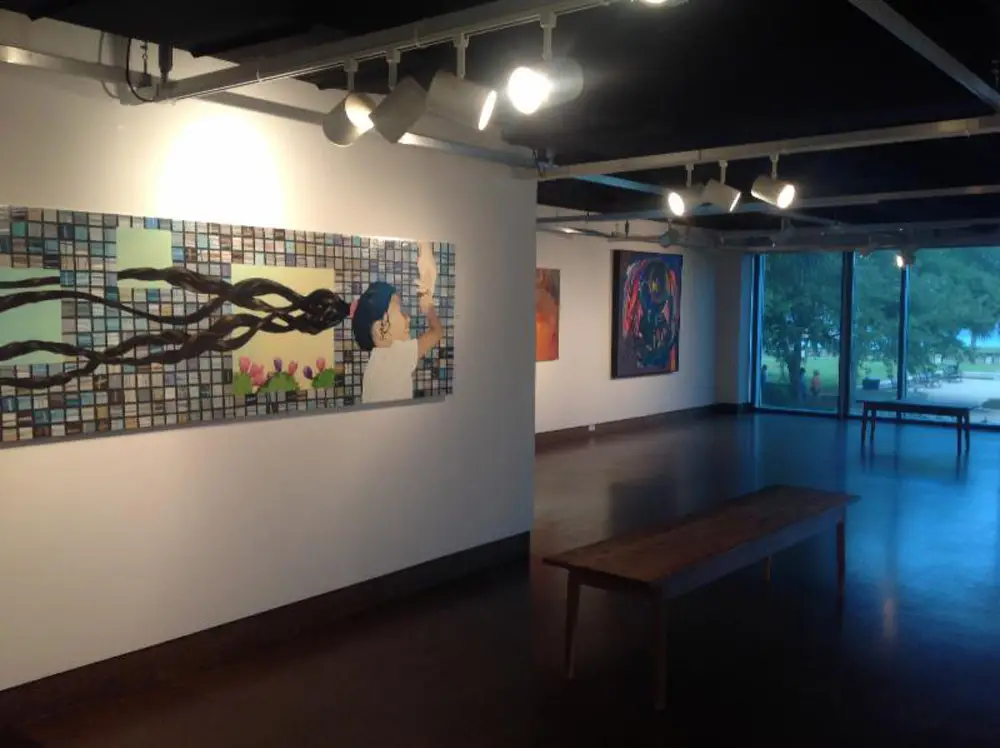 Sunset Serenade with Charleston Symphony Orchestra
Piccolo Spoleto's annual curtain raiser is at the landmark US Custom House. In 2023, this free, outdoor concert features the Charleston Symphony under the direction of Artistic Director Yuriy Bekker on Friday, May 26, 2023 at 8:00 pm.
Sand Sculpting Competition
Come participate in the annual sand sculpting competition at the Isle of Palms Front Beach. Watch artists compete for prizes in six different categories as they take just sand and water to transform the beach into magnificent works of art. You can be a competitor or a spectator in this family-friendly celebration. Saturday, June 10, 2023 from 9:00 am – 1:00 pm, Front Beach, IOP
Piccolo Spoleto concludes with a free concert in Hampton Park on the day before the main festival ends. The park hosts a giant outdoor party, free and open to all, as patrons celebrate the closing of the culture-filled festival. There will be food trucks and a picnic area will be provided. There also will be live music. Saturday, June 10, 2023 from 5:00 - 10 p.m.
Tips on planning your visit to Charleston during the festival
As we mentioned earlier this is a great time to visit the Charleston area as spring is the season of colorful azaleas, dogwoods, and flowering blooms between March and June. It is important to note that humidity levels are high in Charleston so you may find Charleston hot. Some call Charleston weather moderate in the spring, ranging between 65 to 80 degrees but humidity levels can make it feel warmer than it is, especially if you are coming from a different climate. Restaurants and indoor venues usually keep their locations pretty cool so you may want to carry a light long sleeved shirt with you to account for the difference in tempature and humidity entering and exiting indoor venues.
If you are wanting a relaxing break from walking around the city, taking a private boat tour with Carolina Marine Group ... That's Us :) is a great way to enjoy the cool ocean breeze while learning about Charleston. Captain Dave is not only knowledgible regarding Charleston History but knows how to have fun. You can learn more about the tours we offer or fill out our custom tour booking form to make sure you have the perfect tour crafted just for you.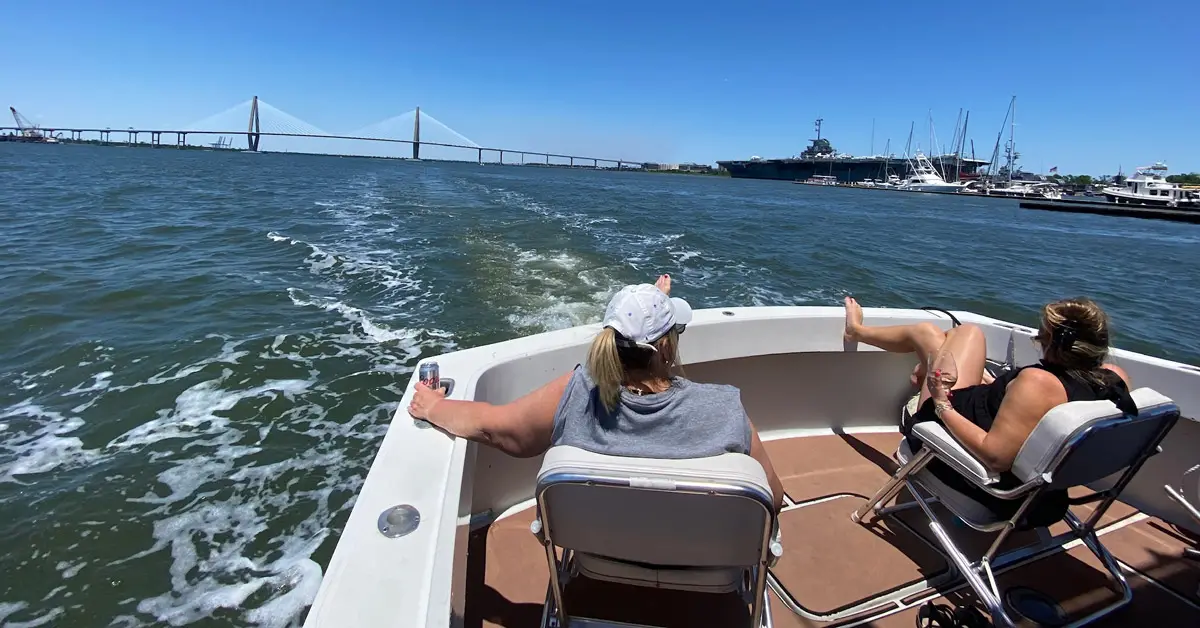 Charleston offers a range of accommodations for people attending the Spoleto Festival. Downtown Charleston is the most popular area to book a place to stay as it is conveniently located near the festival venues and provides easy access to the city's attractions. Here are some options for places to stay in downtown Charleston.
4* and 5* Hotels near the Spoleto Festival in Charleston's Historic District:
Stay Overnight In Downtown Charleston On A Luxury Yacht!
If you are looking for a unique and relaxing place to stay during your visit to Charleston with the absolute best view of the city, the harbor, and the most majestic sunrises and sunsets, you can book an overnight stay on our luxury yacht.
With four bedrooms and four baths, Southern Comfort offers ample space for up to eight guests. The lower level's master suite steals the show with its spacious layout, providing plenty of room for relaxation. On the main level, you'll find a large living area with luxurious furnishings, a dining area, and a fully equipped kitchen. However, it's the flybridge that steals the hearts of our guests, thanks to its unbeatable panoramic views of the harbor. Enjoy a glass of wine as you watch the sunset from this favorite spot.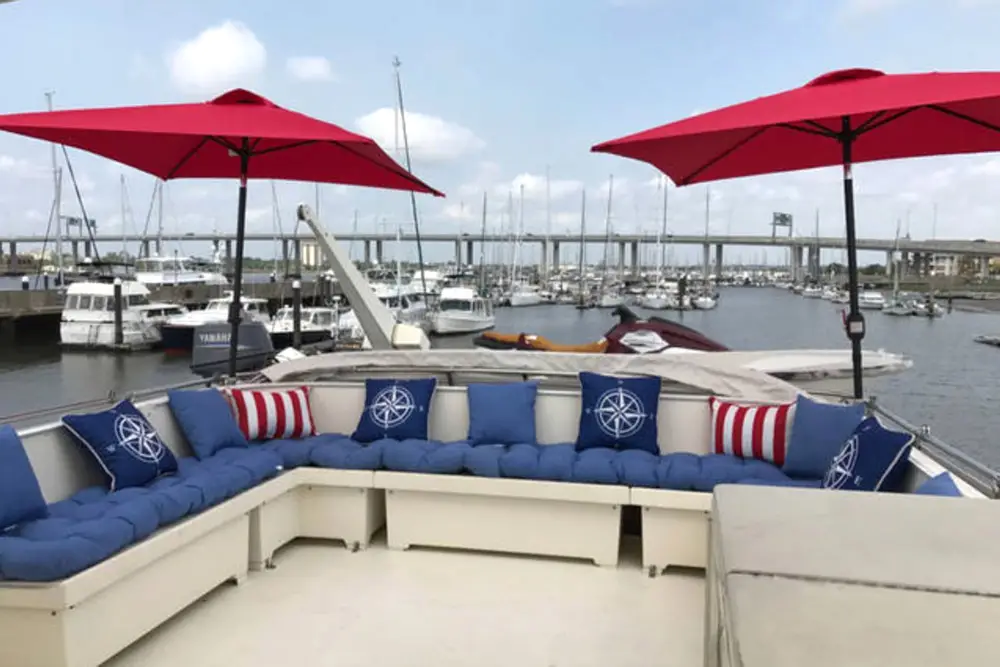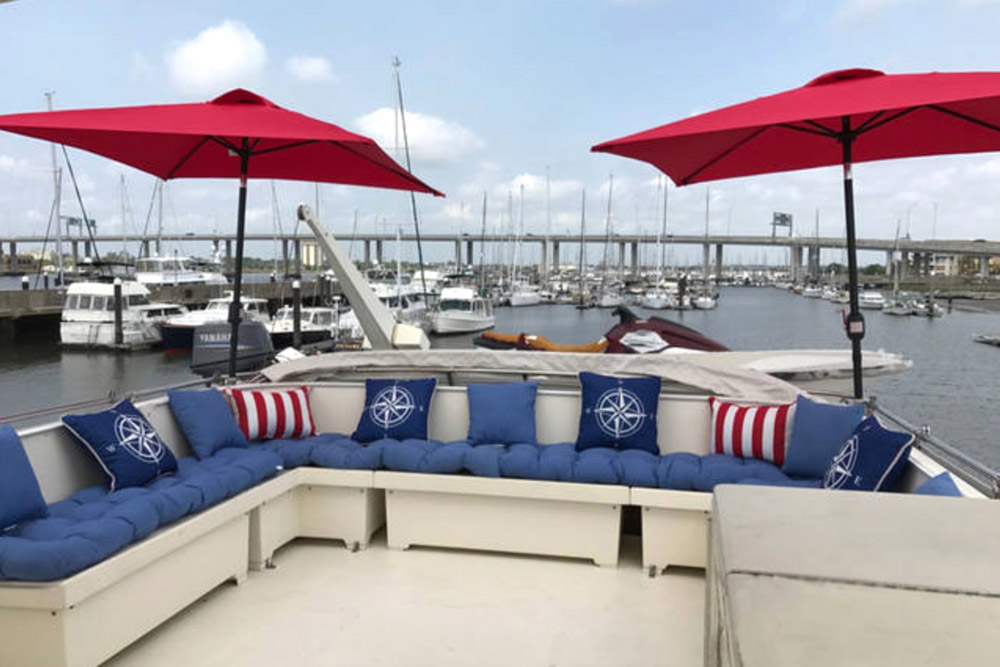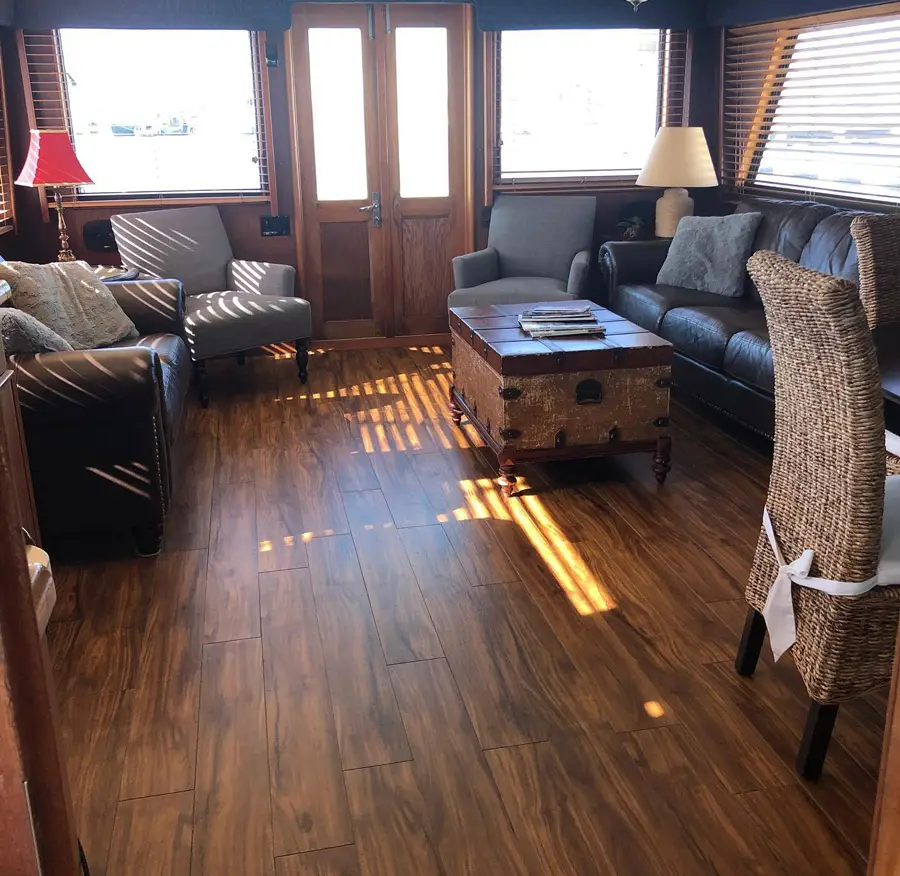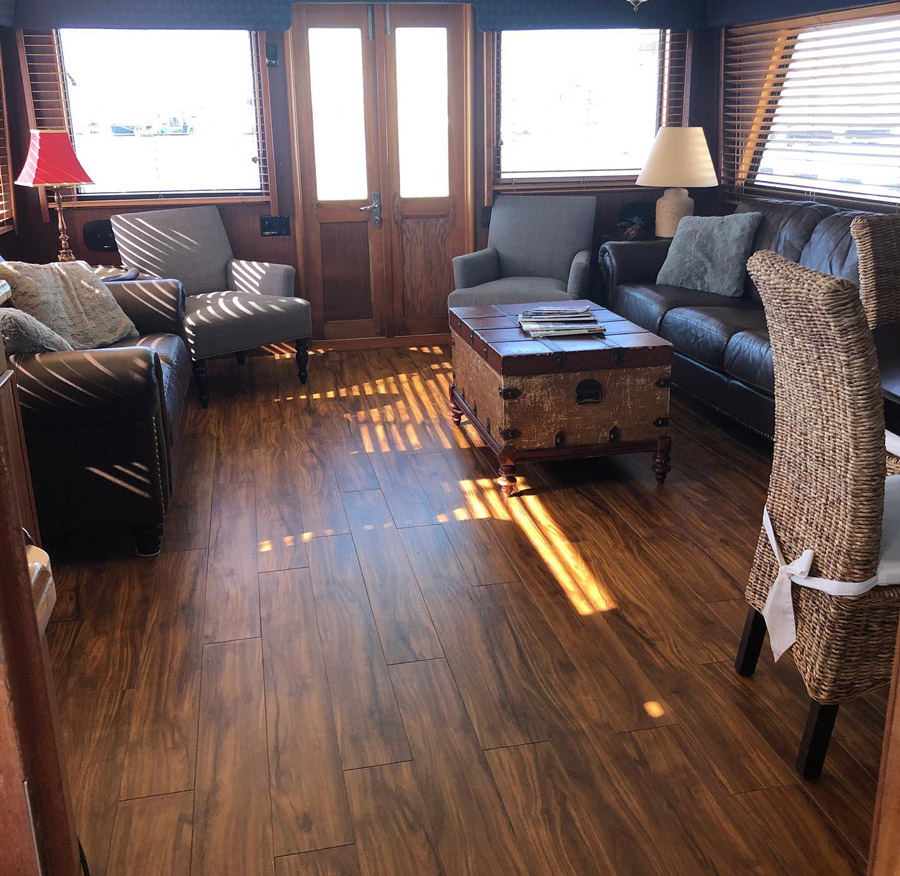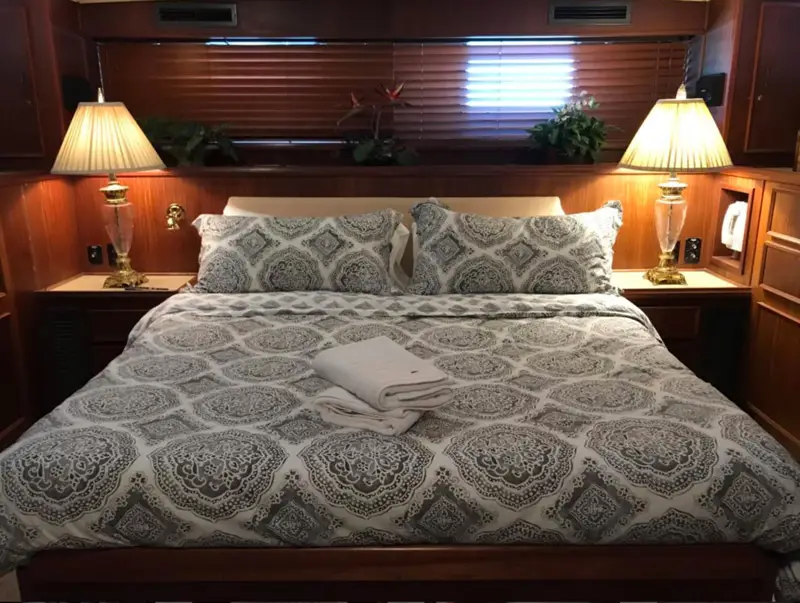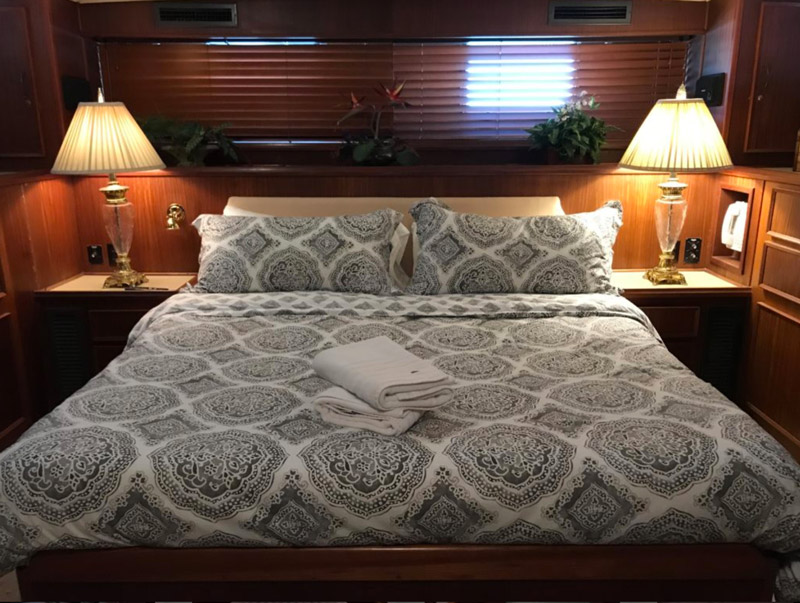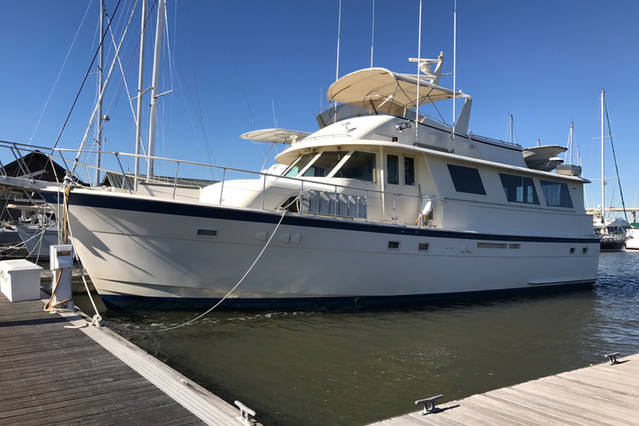 Book An Overnight Stay Today!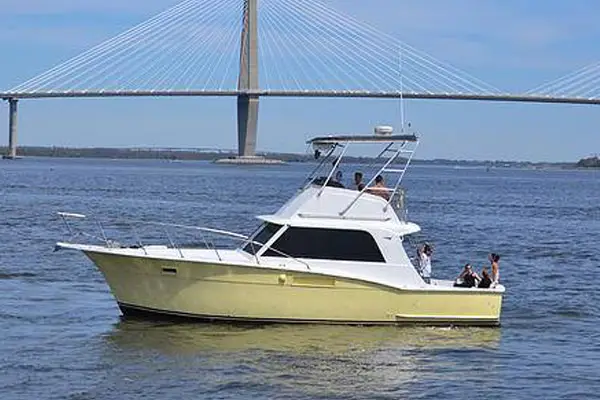 6 Passengers or less
2 Hour Minimum
 $250/HOUR plus 18% Gratuity
Sunset Tour
 $375 for a 1.5 hr tour plus 18% Gratuity
"Ship of Fools" Party Boat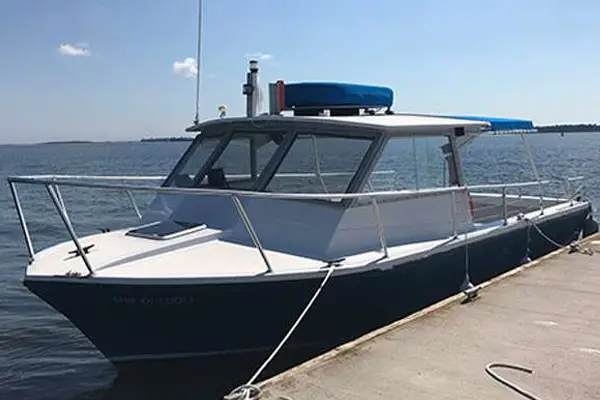 12 Passengers or less
2 Hour Minimum
$400/HOUR plus 18% Gratuity
13 to 18 Passengers
2 Hour Minimum
$500/HOUR plus 18% Gratuity
"Southern Comfort" Luxury Yacht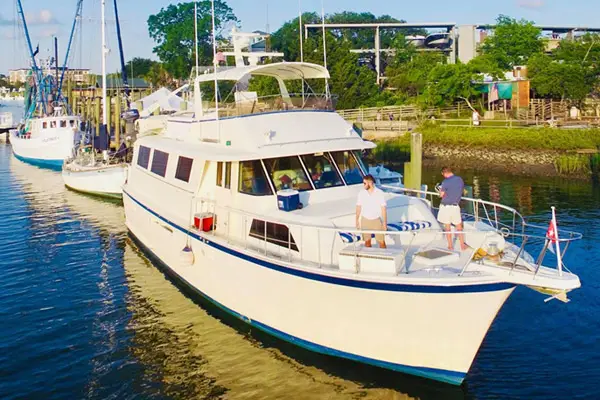 Regular Season
$425 per night for 2 guests
Additional guests
$75 per person per night
*Please note that prices are always subject to change and some tours are special set pricing. After you submit your request we will get back to you with exact pricing to complete booking of your tour.